The BIOROWER started out as a problem solution for my sore back. I was 20 years old, in the national team, and my back could not take the long linear pull rowing machine workouts anymore. The "old guys", 70, 80+ years old, could still row pain free while I could not. The point is, that they had grown up without the "erg", but I had. So, we developed a rowing machine that would demand me to row like in the boat. Two decades later, the BIOROWER is considered to be by far the best rowing machine on the market. It is used by rowers and non-rowers alike. By professional sports teams as warm-up and safe cardio device, by rowing national teams, by universities, by people who have no affiliation with rowing, but know that this is the sport to stay fit until you are very, very old. The majority of BIOROWERs are in private homes, in living rooms, in fitness basements. The BIOROWER is bought by physiotherapy studios to improve their patients symmetry, to improve their back problems and to provide a safe and enjoyable way to do endurance and strength work without much impact.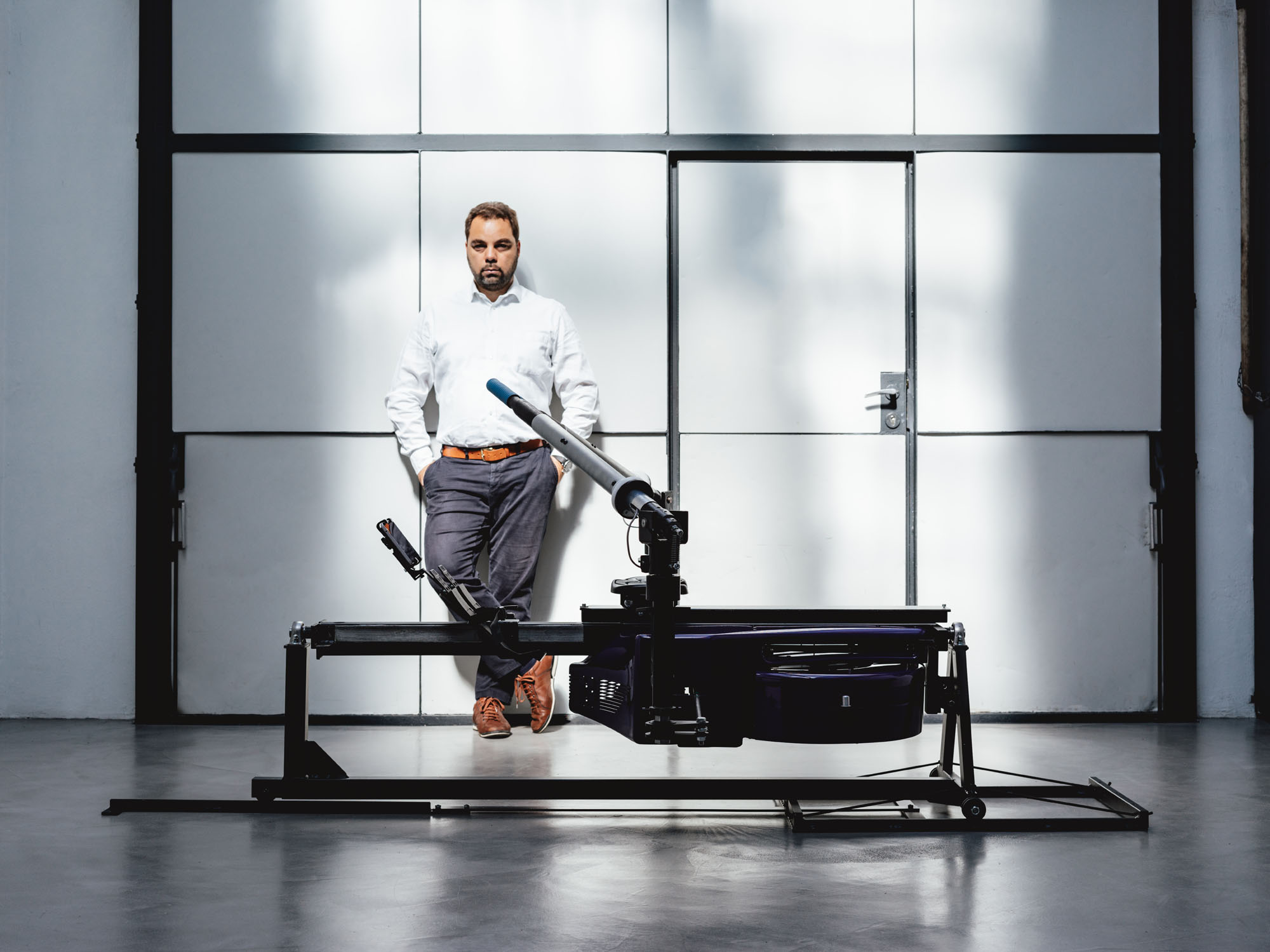 If you are a rower – the BIOROWER will make you faster and keep your back healthy.
If you are somebody who has never rowed, you will enjoy the ease of rowing on the BIOROWER – because the original rowing motion is intuitively easy to learn in less than 1 minute.
If you are manager of a professional sports team, you will enjoy the benefits of keeping your team fit without injuries.
If you are rowing coach, you will enjoy the invaluable benefit of synchronising your entire team off the water, and create a common understanding of how to move the boat, how long the stroke length must be and how to apply force, so that everyone moves the boat exactly the same way. 
The BIOROWER is an asset to invest in. 
Aram Lemmerer, BIOROWER Founder
THE ORIGINAL ROWING MOTION - PROTECTS YOUR BACK
The BIOROWER is better for your back than any other indoor rower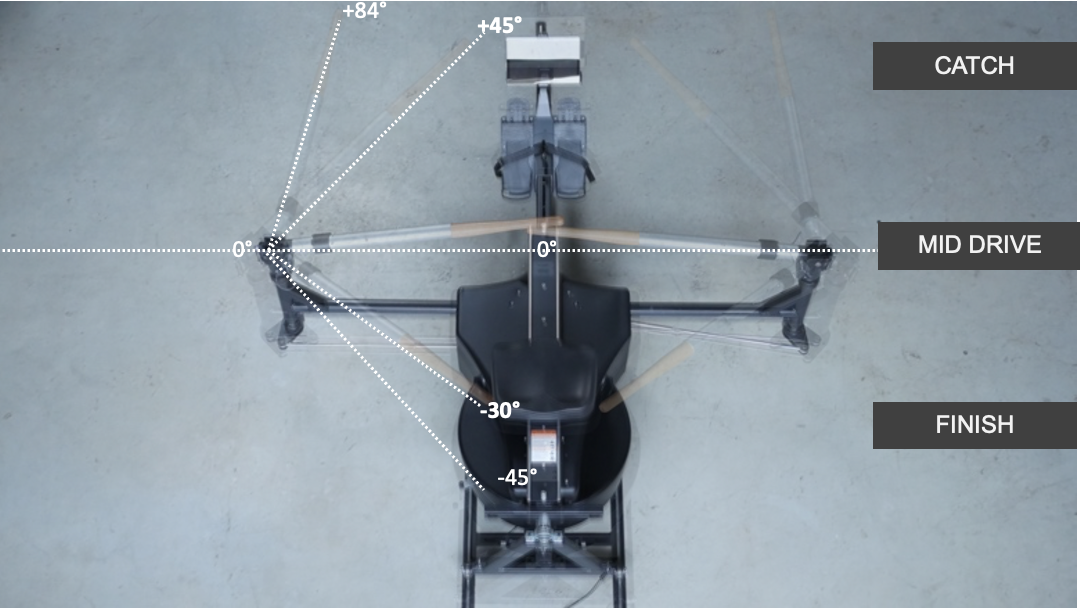 Why: The BIOROWER offers the original rowing cockpit with the original rowing motion. The original rowing motion is one of very few sports you can do until you are very old: original rowing is a full body cardio and strength workout that is easy on your joints. However, almost all other indoor rowers are linear drive ergometers. These force you to pull on a bar which is attached to a chain or belt. This linear drive motion has a similar effect like a deadlift with a round back, done for 500 – 1500 repetitions. Naturally, your back is going to suffer, just like mine did before we invented the BIOROWER. It was in the early 2000s, I had been rowing for almost a decade, was 20 years old, and my back was in a very bad condition. I had a rib stress fracture and significant problems with my spine. But why?
All the "old rowers", being in the late 70s and 80s, were still rowing and their backs seemed to be in much better states than mine and all the other young rowers. Then I realised that they had not grown up with linear pull indoor rowers, like my generation had. So we invented a device, that would allow us to replicate the true rowing motion on land, to avoid back pain.
THE BIOROWER OFFERS IMBALANCE TRAINING
Improve your core stability while indoor rowing, just like in the boat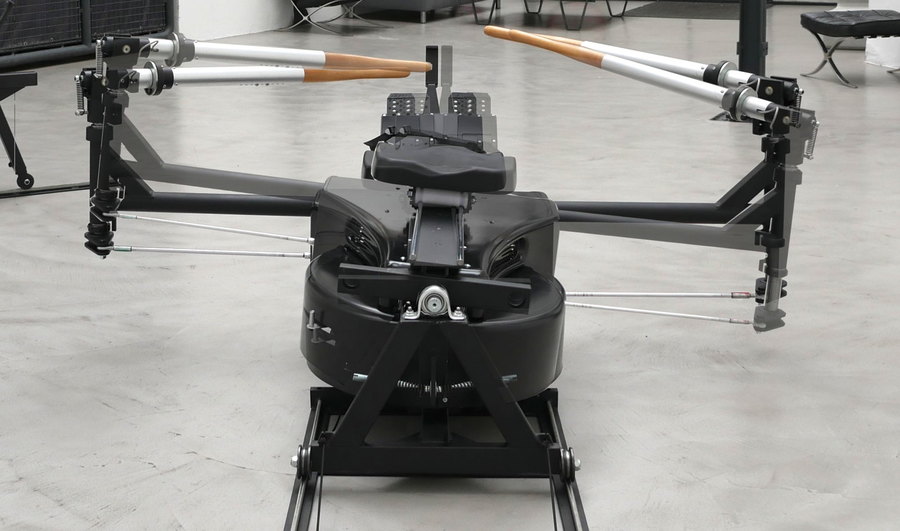 Instability Mechanism
Stable or Instable?
You now have the choice to set your S1pro stable or instable.
The S1pro comes with a unique and heavily sought after feature: a mechanism to train you core stability for the boat. Coping with imbalanced boats is one of the greatest challenge for rowers. With the S1pro, you can work on this all winter long – and all summer.
THE BIOROWER TEACHES YOU BETTER ROWING TECHNIQUE
Feel, see and learn important things no erg and no boat can teach
Why: The BIOROWER helps you to work on your symmetry at the catch, which is the beginning of each stroke. If you pick up force with one side earlier than with the other one, you will feel a difference in resistance left to right. Only when you pick up force on both sides at exactly the same point of time, the resistance will be equal. This is felt (mechanic feedback) as well as seen (electronic feedback through the BIOROWER App)
Additionally, there will be a perceived lack of resistance at the catch if your hands are not vertically stabilized during the drive.
Most accurate data - the BIOROWER App
Each side is equipped with an ultra precise angle sensor to check your stroke length and current position of the oar. A strain gauge on each side precisely measures the force you apply. The Biorower App delivers live technique and performance data – with a 99% accuracy rate. As that Biorower offers a boat native cockpit, you can perfectionate your technique on land, in a live-feedback-environment.
SHAPE FASTER ROWING TEAMS
What if you could match every athlete's rowing handwriting on land? Where you can hands-on correct technique and make athletes see the result of their changes immediately? Everyone would know exactly how to use his or her physical potential to match the team's overall stroke length and force curves.