+ Force and stroke length left and right – separately measured
+ Unrivalled 1% accuarcy of measured values

+ Strain gauges mounted on hardened silver steel axles for ultra high precision
+ Watts measured the real way: length of stroke X force applied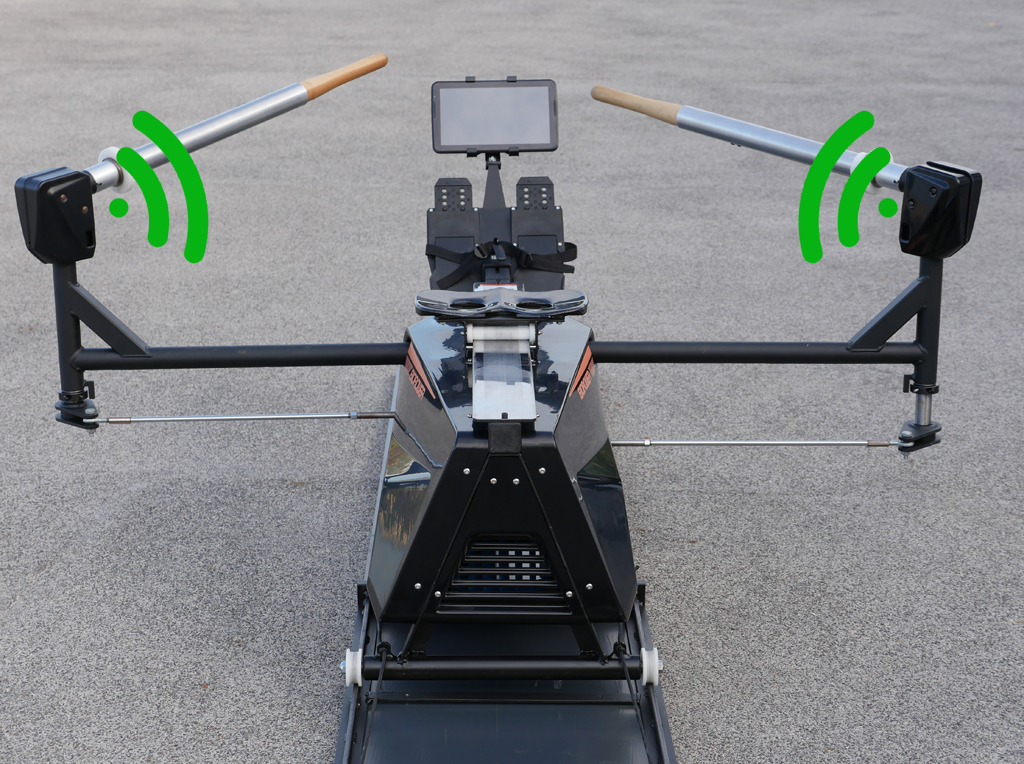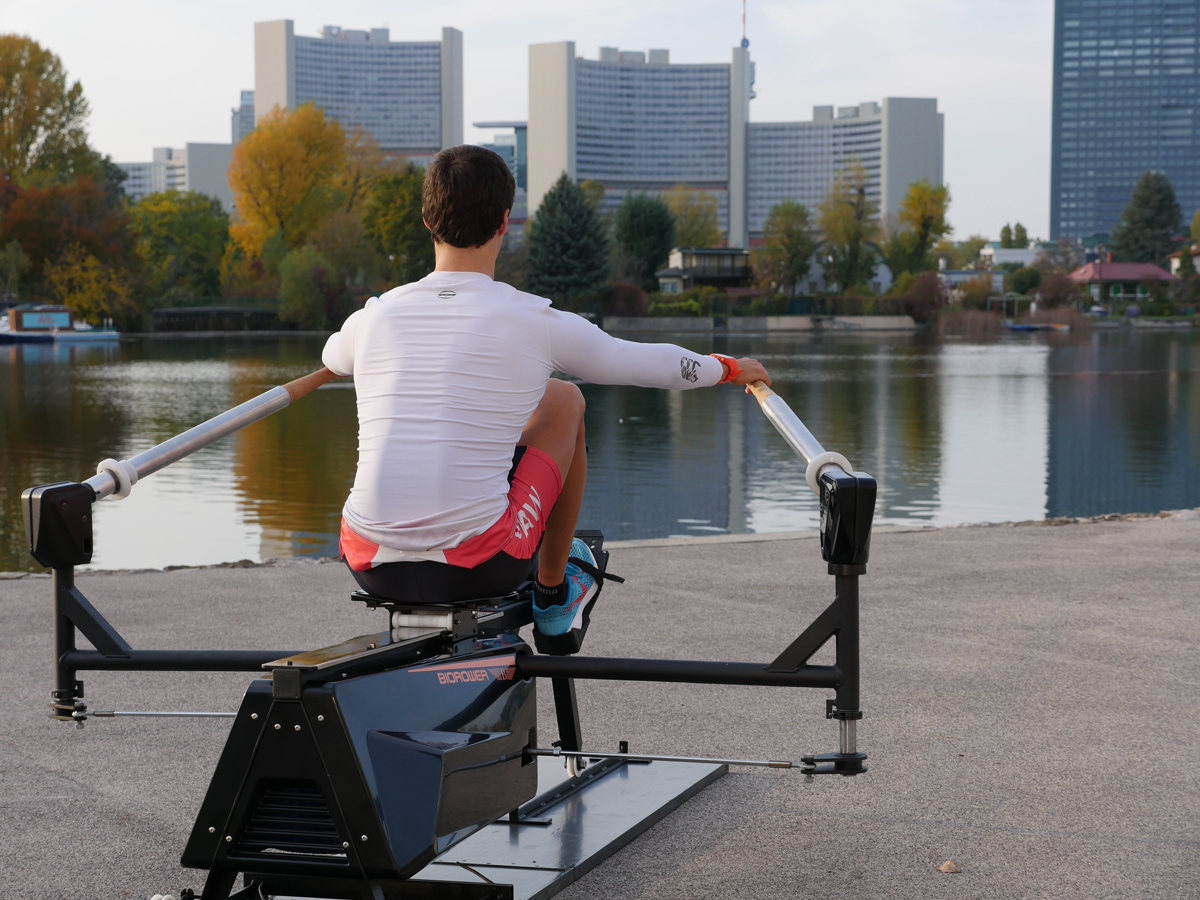 The new BIOROWER App performes a full biomechanical analysis of every rowing stroke you do.
You don't need to be a pro to use it, but you might become one.
Both inboards are equipped with strain gauges, each mounted on hardened silver steel axles.
Every time you take one stroke, these axles are being bent slightly, barely visible for the human eye.
The precision axles guarantee an industry unrivalled 1% accuarcy of results.
Additionally, both riggers are equipped with magnetic angle sensors. This way the system detects the actual position of your oar.
This is crucial for rowers, as you need to be informed about how much force is being applied at which point of the stroke.
Rather than just providing a rough force curve, the Biorower provides you with handle positioning data throughout the stroke.
On each side, the data from each strain gauge and each angle sensor is collected, and transmitted to your personal Android device, which functions as a display.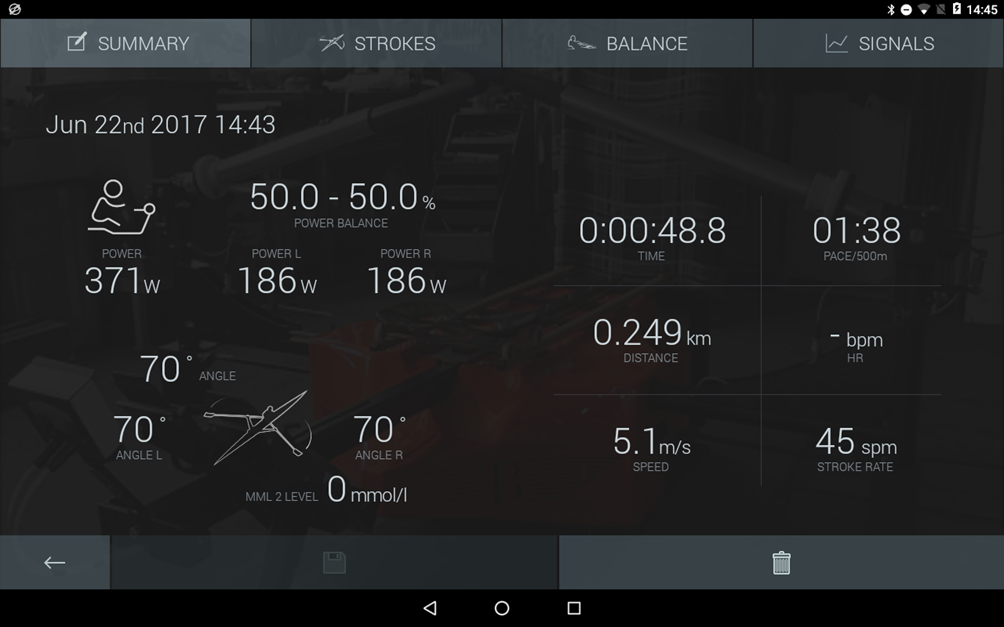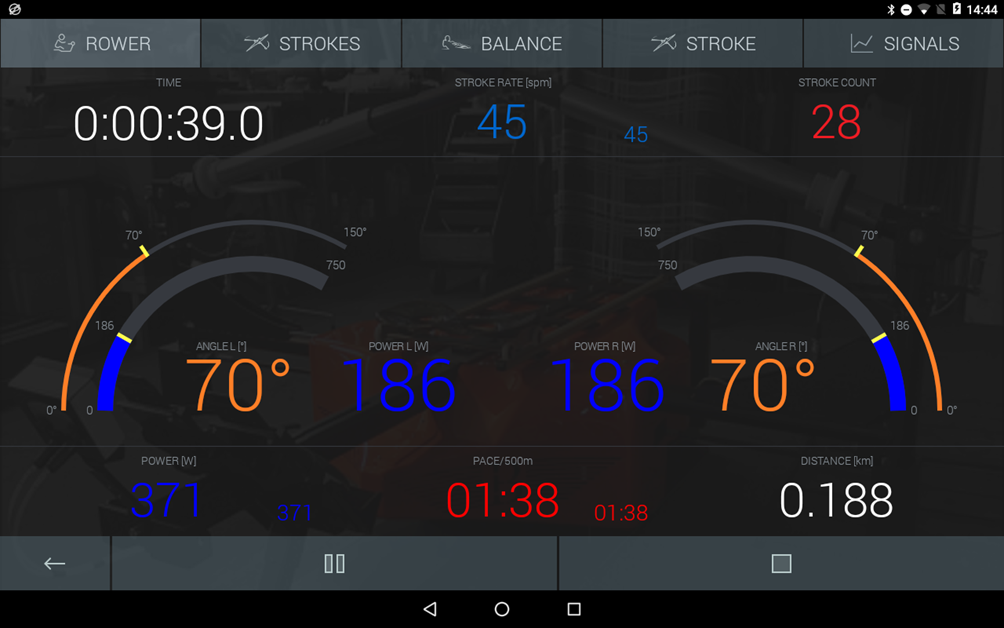 The Cockpit View
Left handle Stroke Length (80°)
Left handle Power per Stroke (158 Watts)
Right handle Stroke Length (65°)
Right handle Power per Stroke (206 Watts)
Total Power per Stroke of both hands combined (364 Watts)
Average Power of both hands combined (350 Watt)
Pace / 500m calculated to the actual speed of a singlescull (versus the way too quick speeds of standard ergs) (01:39)
Total distance travelled in km (0.015)
Stroke rate in the top centre (40 spm)
Average Stroke rate (39 spm)
Training time (0:00:04.3)
Stroke count (2)
The Signal Mode
The bottom curves indicate the applied force (blue for the right hand, orange for the left hand)
The long curves indicate the current position of the handles during the stroke cycle
This mode is crucial for coaches and athletes to understand the influence rowers have on their boat.