SERIOUS INDOOR SCULLING
THE S1CLUB
The S1club is built like a single scull racing shell. The cockpit dimensions and adjustability options are boat native. 
The way the S1club feels to row, the way it handles and the way your back feels strong but never overloaded after a long session, all of this comes closer to the boat than any indoor rower will ever get. Because of its precise feedback, the S1club is used by Olympic athletes for their preparation, as well as by people who have never touched a boat.

Aram, Biorower founder
Adjustable foot stretchers
Your foot stretchers (foot plates) are adjustable in height and length to adapt to the length of your legs. This is a common feature in every rowing shell, therefore it is a must on the Biorower. While rowers with longer legs will move their foot stretchers farther away from the body, people with shorter legs will come closer with their feet.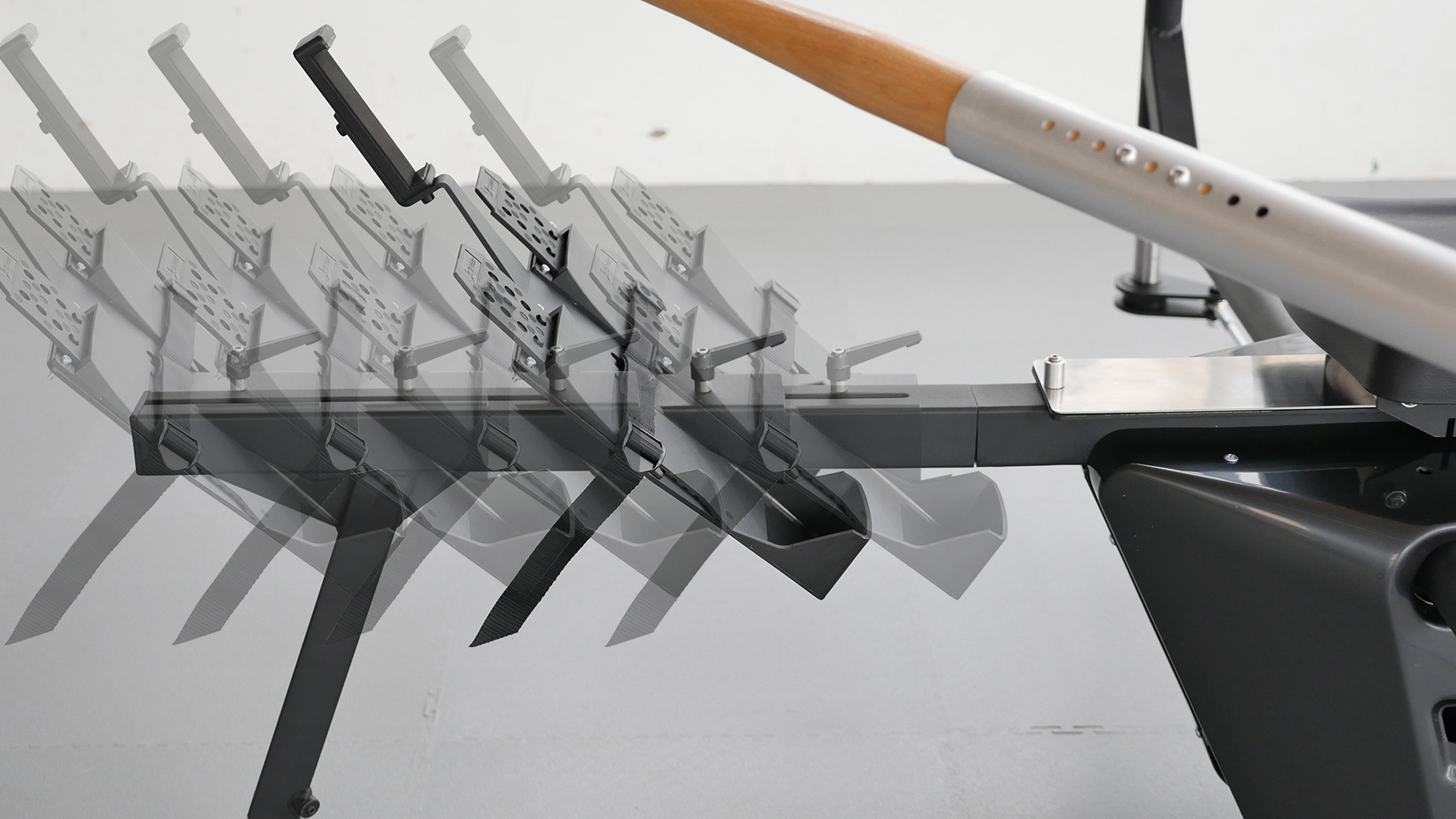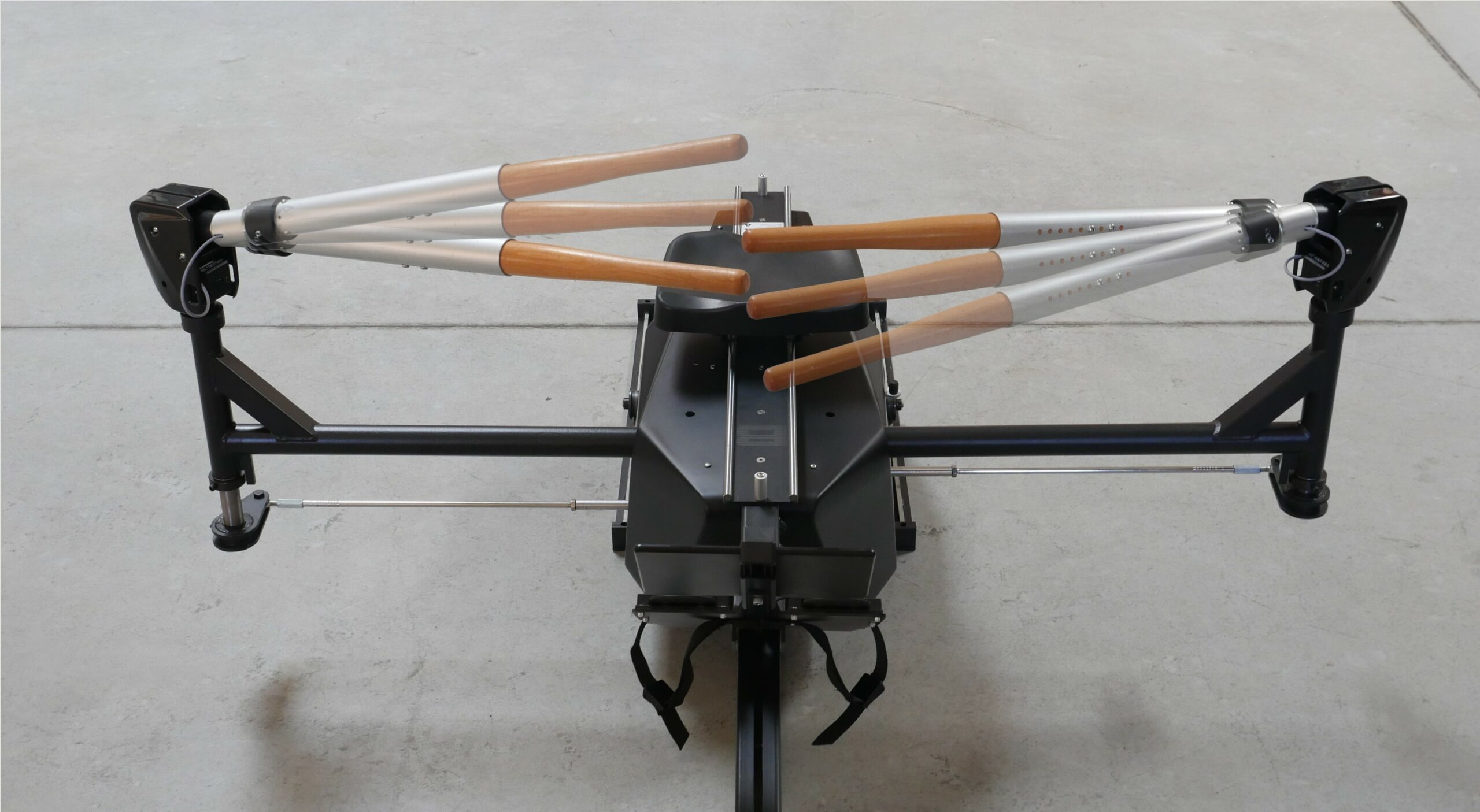 Continously variable handle height
No two human bodies are alike. Why should your indoor sculler allow only one handle height? The Biorower S1club adjusts naturally to your individual upper body height.
The handle height is continously variable – during the drive as well as during the recovery. Rowers with a tall upper body will naturally pull a bit higher, while people with shorter upper bodies will naturally pull a bit lower. It is essential that your indoor rower adapts to your body proportions, and not the other way round. 
Rotating oar handles
The S1club features rotating handles to replicate the realistic rowing motion in every possible detail.
Although rotating your handles at the catch and at the finish position is not mandatory, for many of our customers it is an essential part of the real Biorower experience.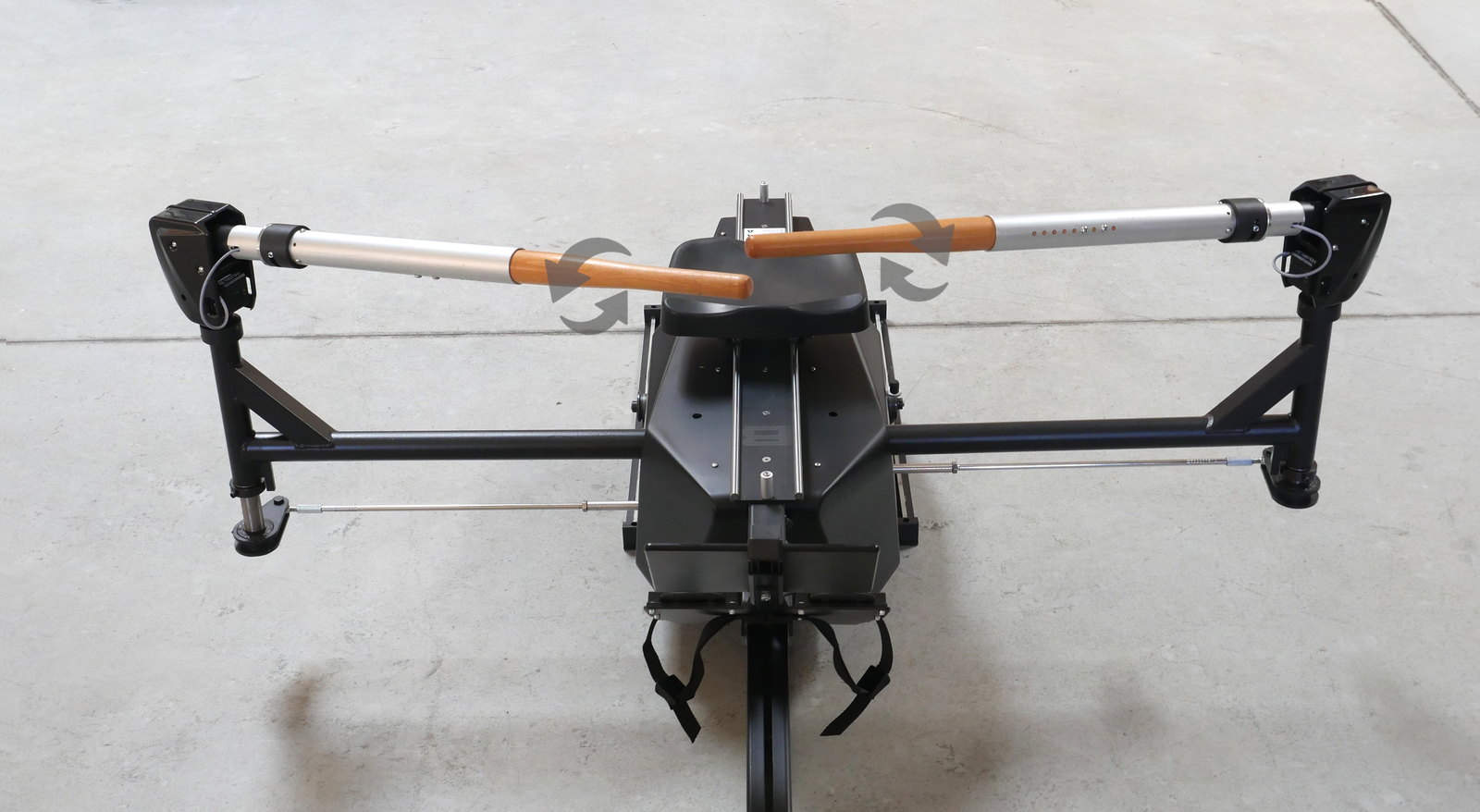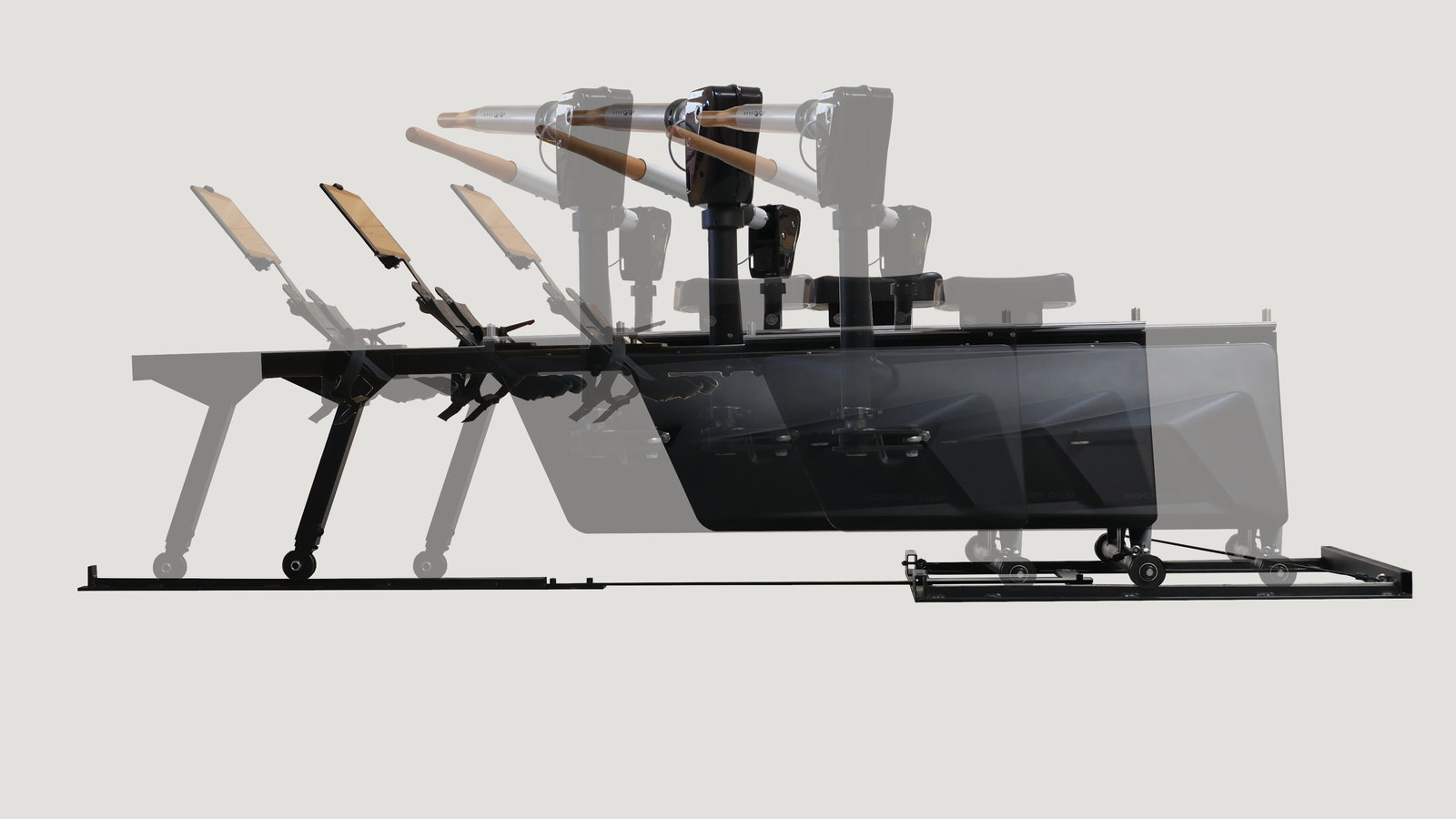 Slide System
In order to reduce the total load which travels through the body during every drive phase, the Biorower Club sits on a slide system. Instead of moving yourself back and forth, much like on the water, you move the Biorower back and forth.
In combination with the realistic oar handles, this creates an unmatched rowing feeling which takes many people by surprise.
Adjustable Tripple Resistance System
The hydrodynamic effects which create the continous flow of the rowing shell in the water are complex, and not easy to simulate. With more than two decades of experience in developing, designing ultra realistic indoor scullers and indoor sweep rowing devices, we know how to make the Club Series feel like your boat. Instead of using a simple air fan, which the vast majority of linear ergometer manufacturers do, we use an elaborate combination of air, weighted discs and magnetics to create the very same continous boat flow, you may be used to from the water.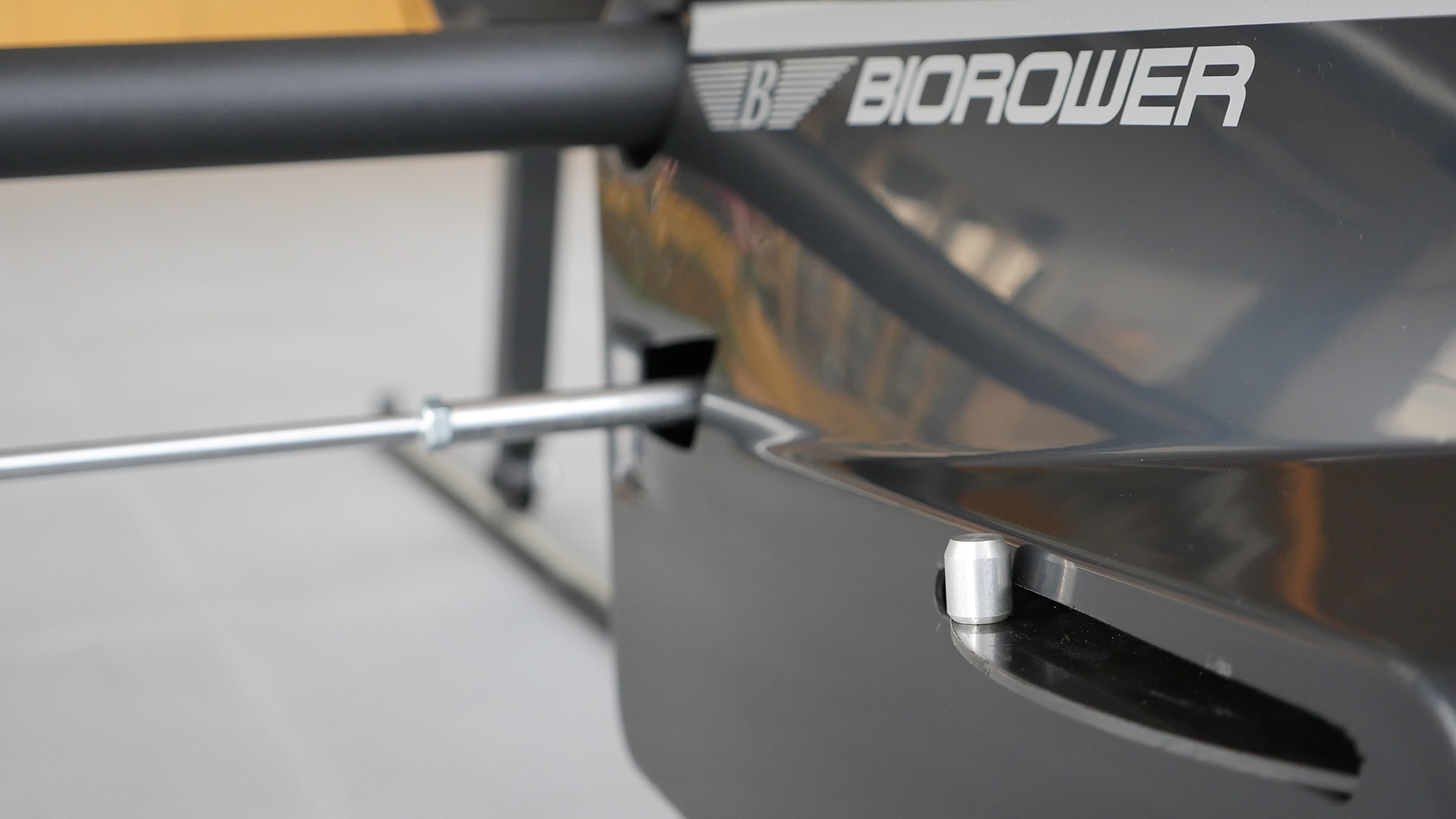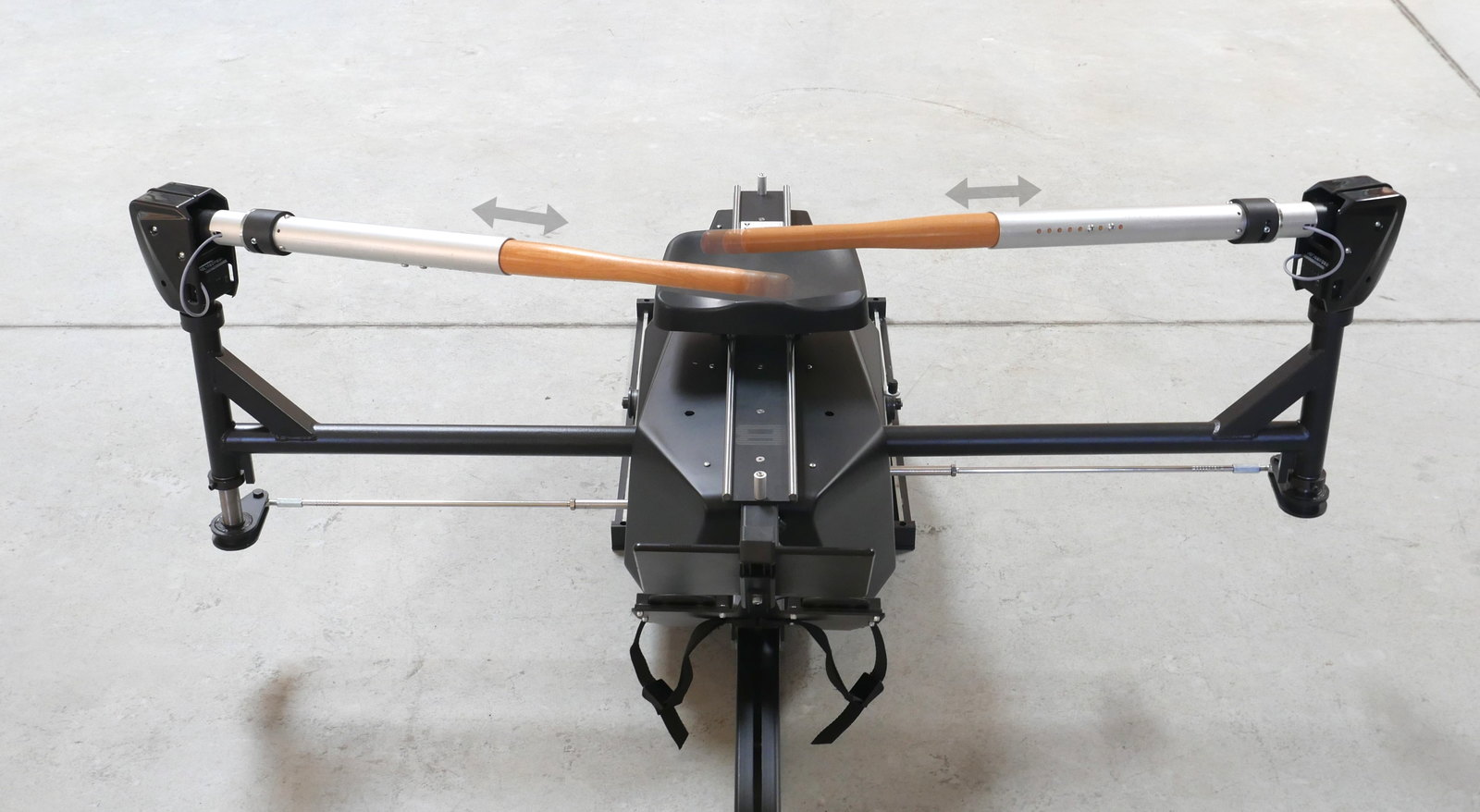 Adjustable oar handle length
When setting up your boat, one of the first things pro athletes do is to make sure the oar lengths are right.
The BIOROWER Club is specifically made for rowers, who do not compromise indoors – it comes with fully adjustable inboards.
Shape your rowing style on land – with 99% data accuracy
The only reliable way to measure your true performance is to have reliable data to calculate Watts. There is no other way but to use strain gauges (to measure force) and angle sensors (to measure the effective distance travelled by your oars. Biorower indoor scullers come with both: strain gauges and angles sensores. The result is a 99% accuracy rating. This is why Biorower indoor rowers are used for scientific research at universities around the world. 
Every Biorower Club comes with one side measurement, meaning a force and angle sensor on one side. 
As an option, you can now have full sensorics on both sides. 
The raw data is being processed and pushed via wireless connection to your smartphone or tablet. The Biorower app provides elaborate data such as the stroke length and the applied force, left and right separately. Thanks to the continuous live feedback, athletes and coaches understand the effect of their rowing immediately. Immediate feedback makes it possible to shape your rowing style in a boat native environment, to become as effective as possible. This allows entire teams to synchronize the way they influence their boat – off the water.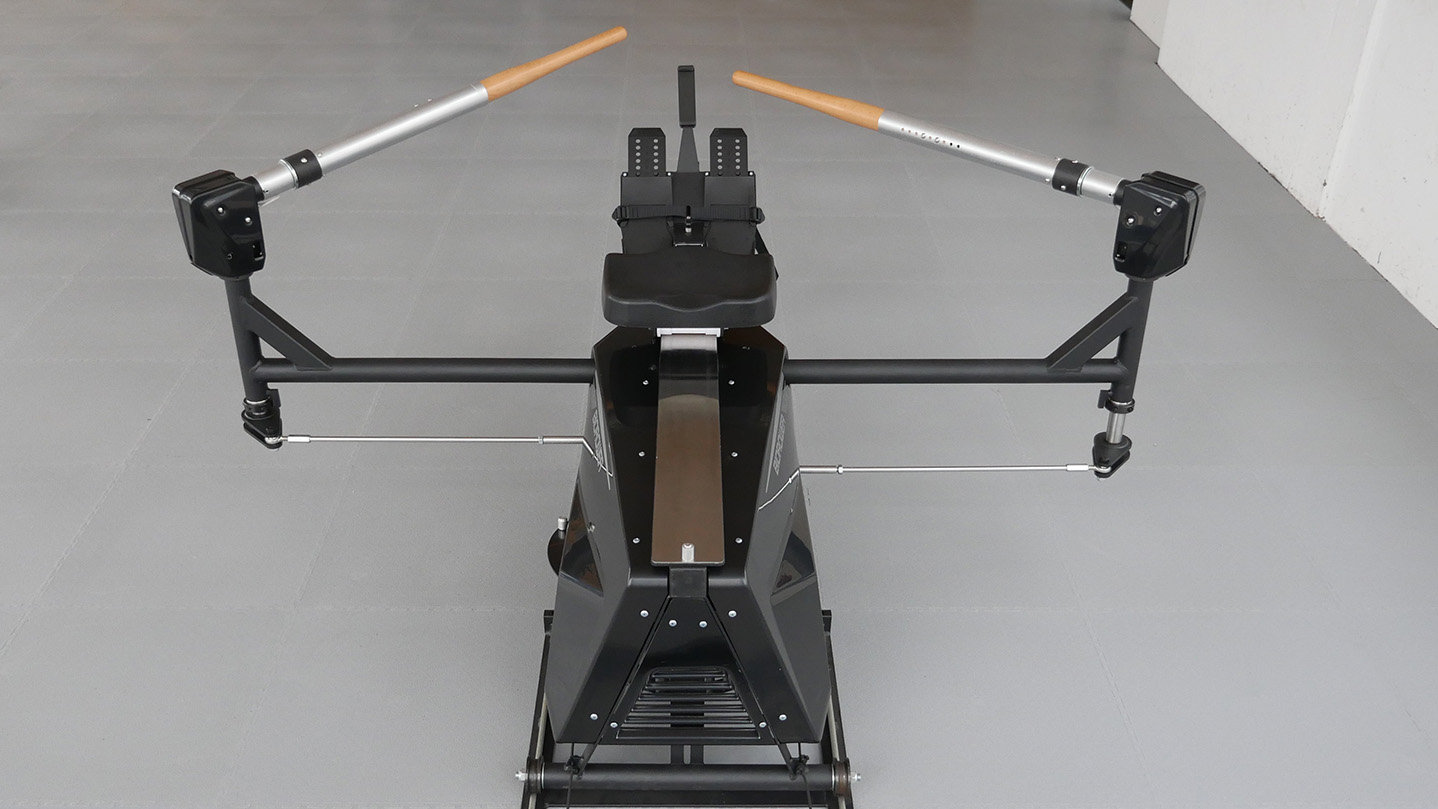 Angle Sensor left
1 of 4
Angle Sensor right
2 of 4
Strain Gauge right
3 of 4
Strain Gauge left
4 of 4
Compare the S1club's main features with those of the S1pro
| Compare features | S1pro | S1club |
| --- | --- | --- |
| Sculling | yes | yes |
| Sweep rowing | yes | – |
| Instability mechanism | yes | – |
| High precision data / Biorower App | yes | yes |
| Variable handle height | yes | yes |
| Rotating oar handles | yes | yes |
| Rotating oar handles with 71° lock mechanism | yes | – |