Lockdown Training Around the World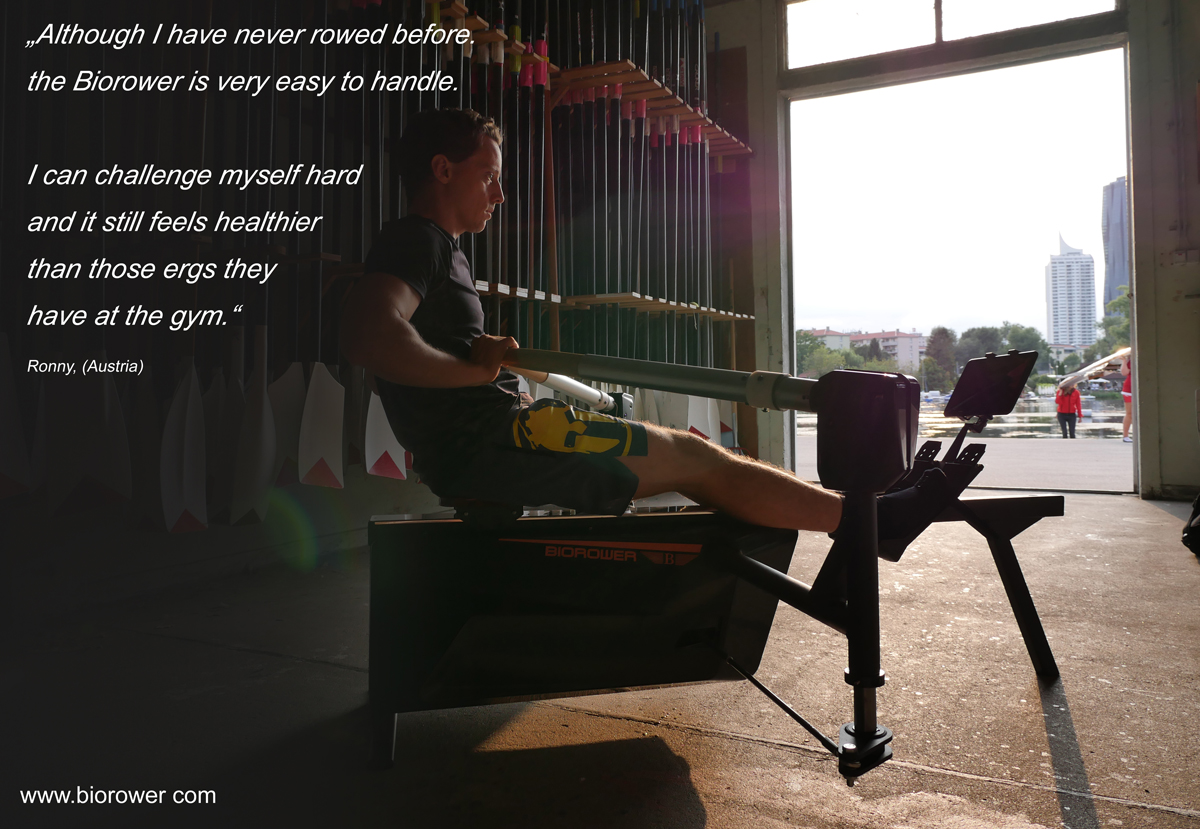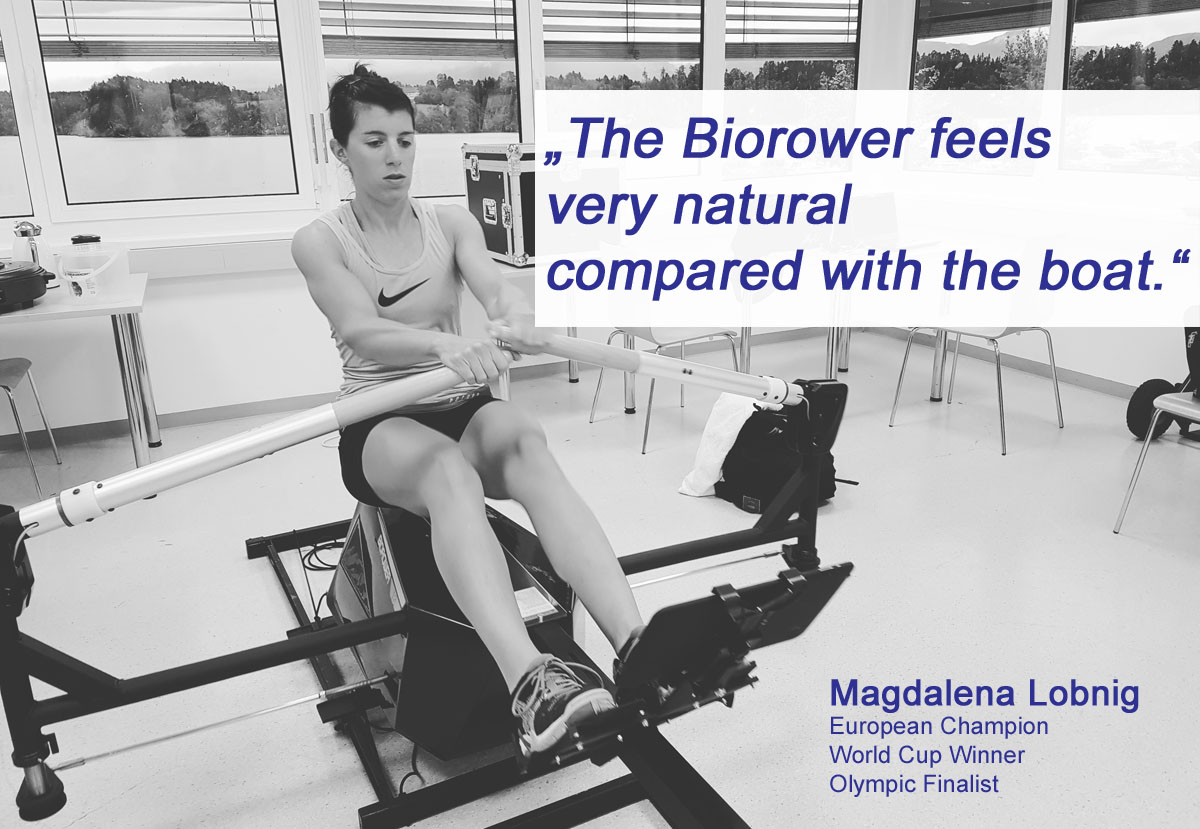 "I consider the BIOROWER to be the best rowing machine on the market. This is why we bought it."
Since 2012, the team around Lennart Gulstrand, Tobias Elgh and Tobias Lindberg are using the BIOROWER for testing and training with elite level athletes.
Bosön Elite Sport testing & training (SWE) Swedish National Rowing Team
"The BIOROWER feels very realistic compared with the boat"
Ondrej Synek (CZE),
Olympic Silver Medalist
World Champion
European Champion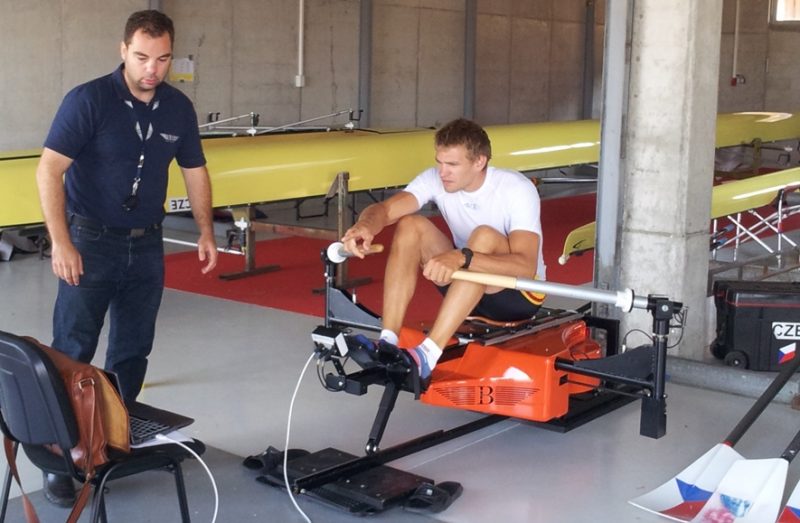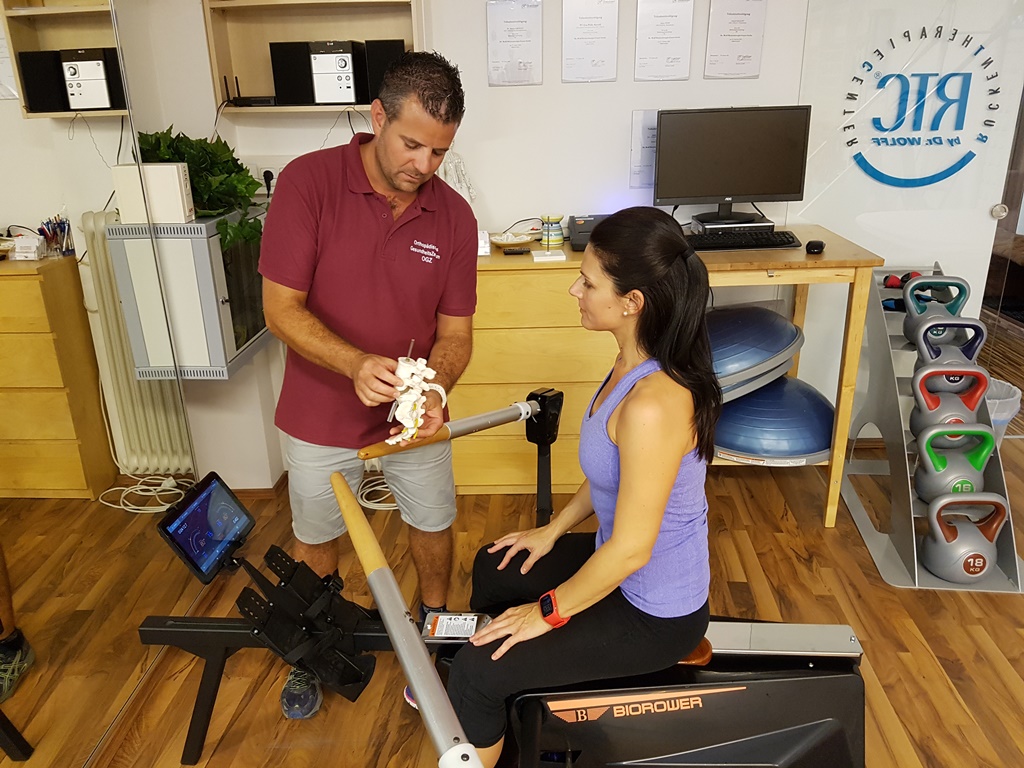 "The Biorower is very well suited for Physiotherapy.
We have made exceptionally good experiences with it."
Adam Szalma
Physiotherapist
Shiazu Specialist
"I learned to row on the Biorower"
3,5 years of rowing were enough for Team BIOROWERs Jakob Zwölfer to make his first international medal, getting Bronze in the LM1x at the European University Championships in Hannover. When he started to row, he learned his skills on the Biorower.
In 2017, he became Vice-U23 European Champion in the Lightweight Men's single scull LMB1x.
Jakob Zwölfer almost exclusively does his training on the Biorower or on the water.
Jakob Zwölfer
Vice-European Champion U23
World Cup Athlete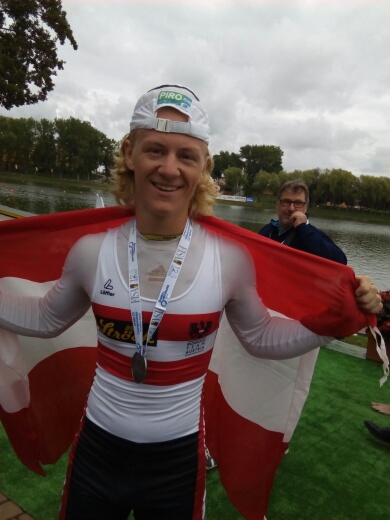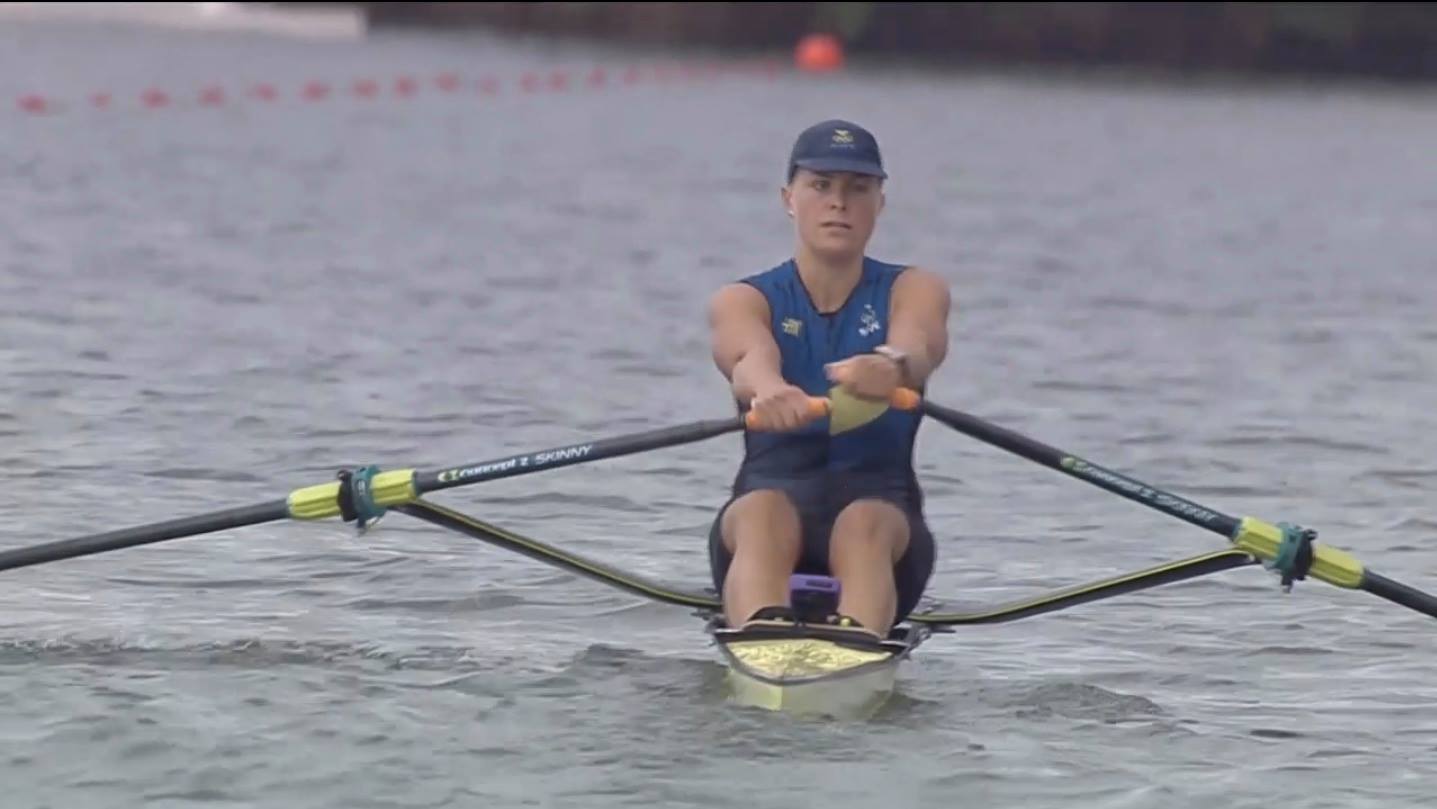 From beginner to Olympian in 7 years
My coach PetterLjungström and I started to work with Aram and the Biorower in 2009 when I was a beginner. We have been working with Aram ever since and with his help and knowledge in human physiology, rowing technique and biomechanics I can now call myself an Olympian.
Since I was introduced to sport and rowing as a 22 year old, it was crucial for me to get both individualized and targetbased training. There were many things I needed to learn and develop!
With Aram's help, both on distance (through Skype), and by my side in Vienna (Austria), Stockholm (Sweden), Racice (Czech Republic) and Montemor o Velho (Portugal) I got faster every year.
His individualized coaching and mental support helped me to win my first gold medal in the Swedish Championships in 2013, both indoors on the erg and on the water. The following year I was selected to compete for Sweden in the European Championships, the World Championships and also at two World Cups.
A big goal in my career was the World Championships in 2015 which also was an Olympic Qualification Regatta. I managed to qualify an Olympic spot for Sweden which Idefended in 2016in a two month long selection period.
It was amazing to experience the Olympic Games in Rio – a dream I never would have been able to reach without Aram and Biorower by my side.
Anna Malvina Svennung
Olympic Athlete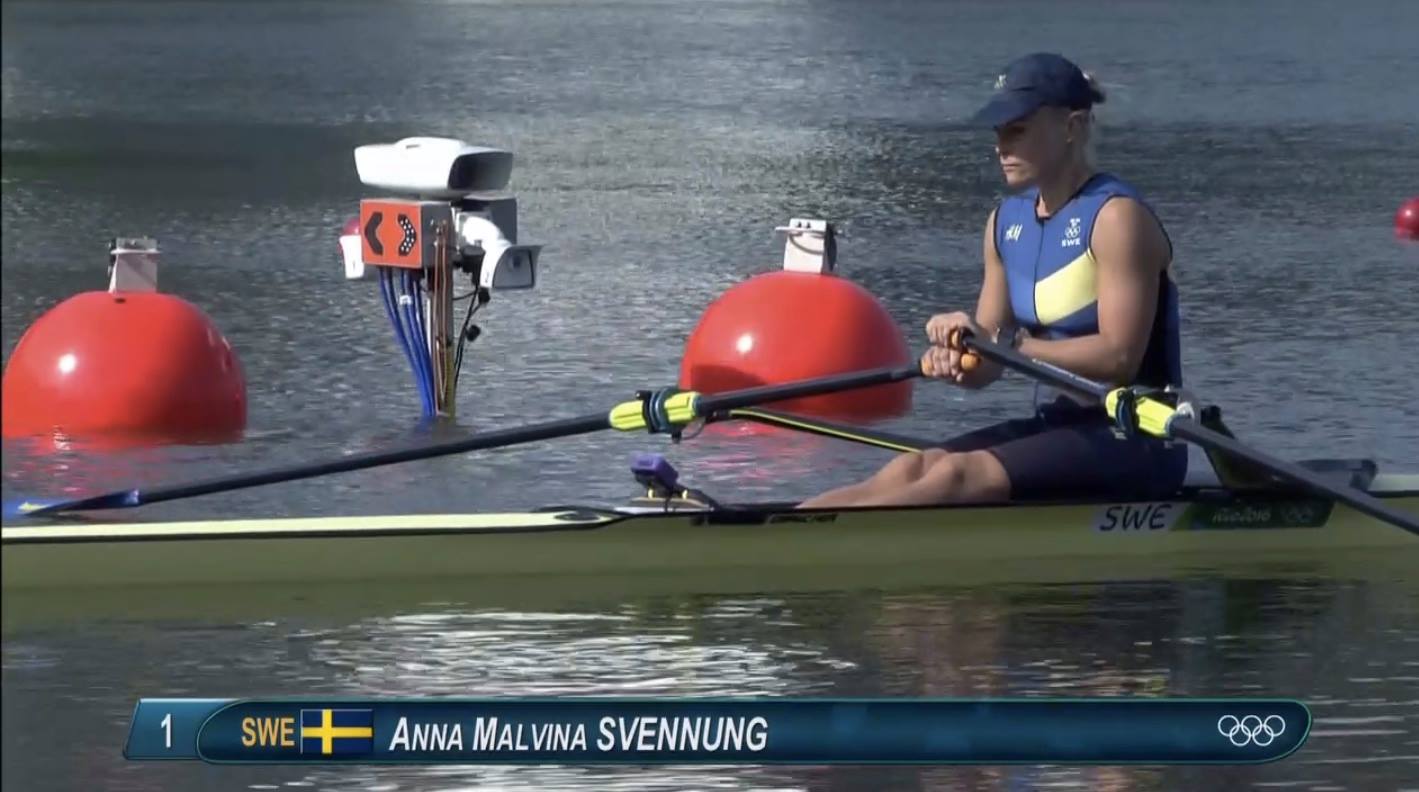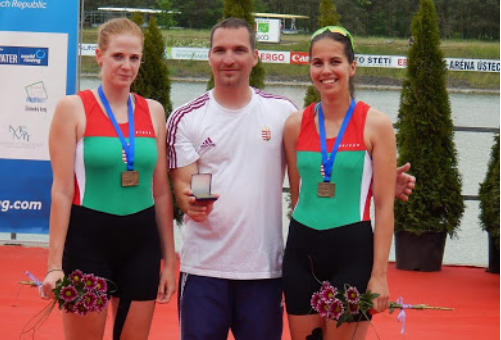 "So afterall, the BIOROWER concept has again shown more proof than pure power on ergs."
Attila has been following his own path. Regardless the fact that the girls he coaches are much weaker on the standard ergometer than all the others, they still win on the water. In the picture: Vivien Preil and Zoltána Gadányi winning Bronze at the European Junior Rowing Championships. "We are using the BIOROWER for training every day. The girls erg scores were considered as too slow to succeede. Working with the BIOROWER has paved our way to make it to the top!"
Attila Lorincz, Hungarian National Junior Headcoach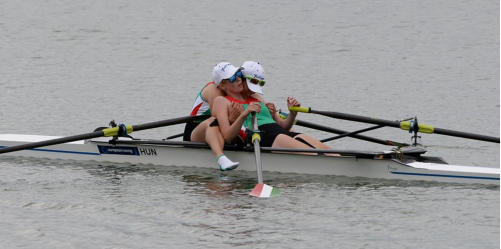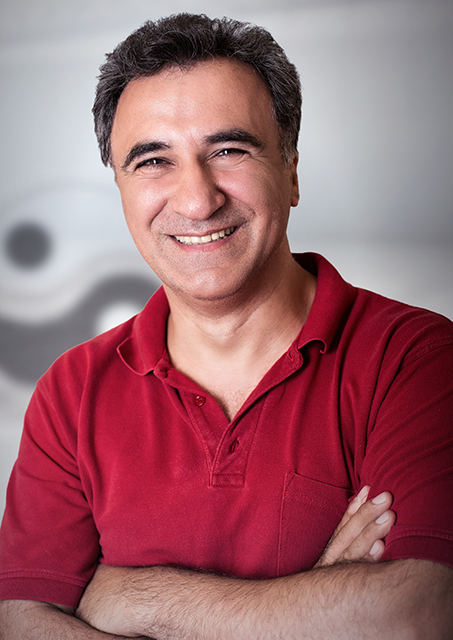 The Biorower is better for physical rehabilitation than conventional ergs
I have analysed the mobility requirements of the human body carefully. This is why I use Biorower to treat my patients, not the linear drive ergs, most gyms have. The Biorower is better for the spine, better for the mobility of the joints, and helps me to provide effective physiotherapy.
Dr. Med. Ramin Ilbeygui
Orthopaedic
Founder of the Orthopaedic Health Care Center Frauenkirchen, Austria
(Orthopaedisches Gesundheitszentrum Frauenkirchen, Österreich)
"Although I had been rowing for years, I knew comparatively little about my technique. The BIOROWER unmistakably showed me how much potential my stroke has. Thanks to the live-feedback it helps me to professionally and continuously improve my rowing technique."
Alexander Leichter (AUT)
Captain of Cambridge University Eight 2015
National team athlete