Connect the App to your BIOROWER
The BIOROWER App connects through the app itself. Please do not connect manually through your tablet's or phone's Bluetooth menu. Android devices need the "location" to be turned on. This summarizes a few important Bluetooth specific functions. We at BIOROWER do not read or store your location. In general, the BIOROWER App does not share any data with us, except you actively send it to us. The BIOROWER App is free of charge and available on Google Play and the App Store. 
Here are the basic steps:
Turn on your BIOROWER sensors – start the App (make sure that Bluetooth and location is active and that your device is up to date) – go the "SETTING" – "BIOROWER" – "Tap to set the nearest BIOROWER" The reason why we designed this pairing process is to avoid data confusion when multiple BIOROWERs are in the same location. 
Optionally, you can zero oars. If asked to do so, please put both oars in the overlap position (exactly the middle position) and tap "Zero Oars". 
In order to connect your heart rate sensor go to "SETTINGS" – "HEART RATE" – "Tap to set the nearest heart rate sensor". 
Please find below all steps in detail: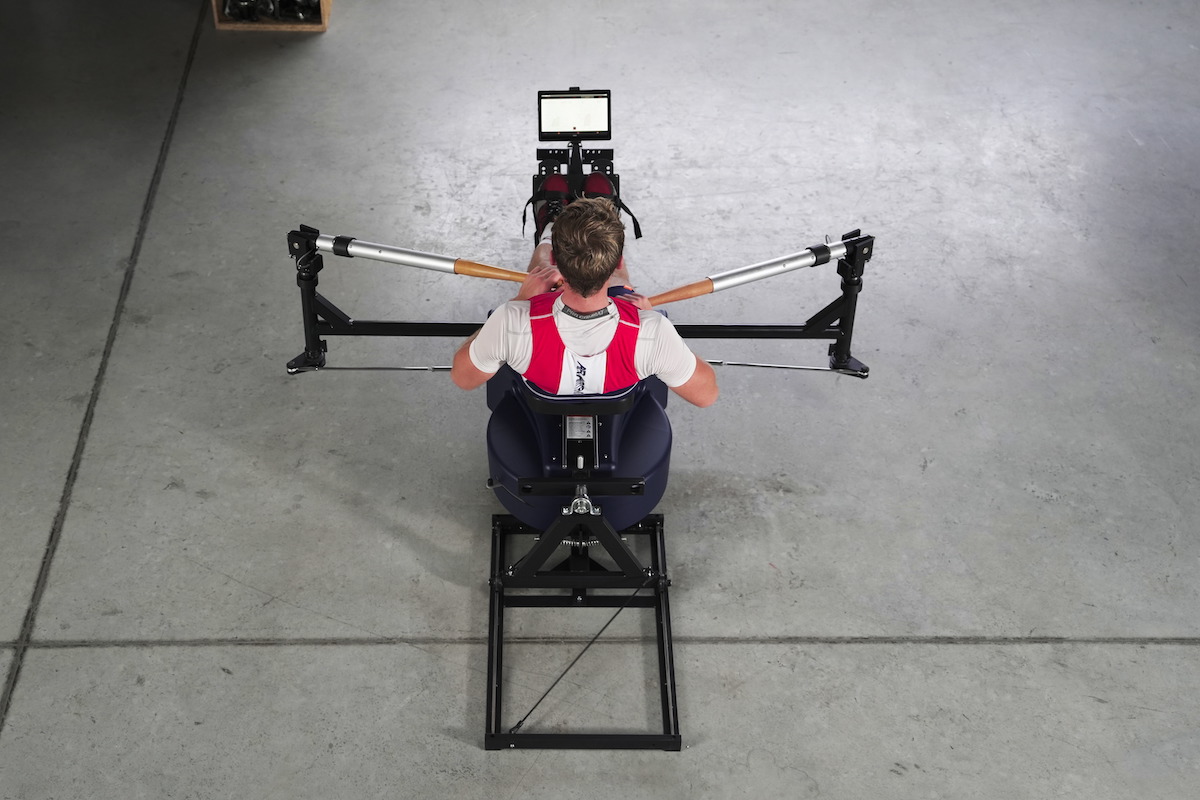 Connect the App to your BIOROWER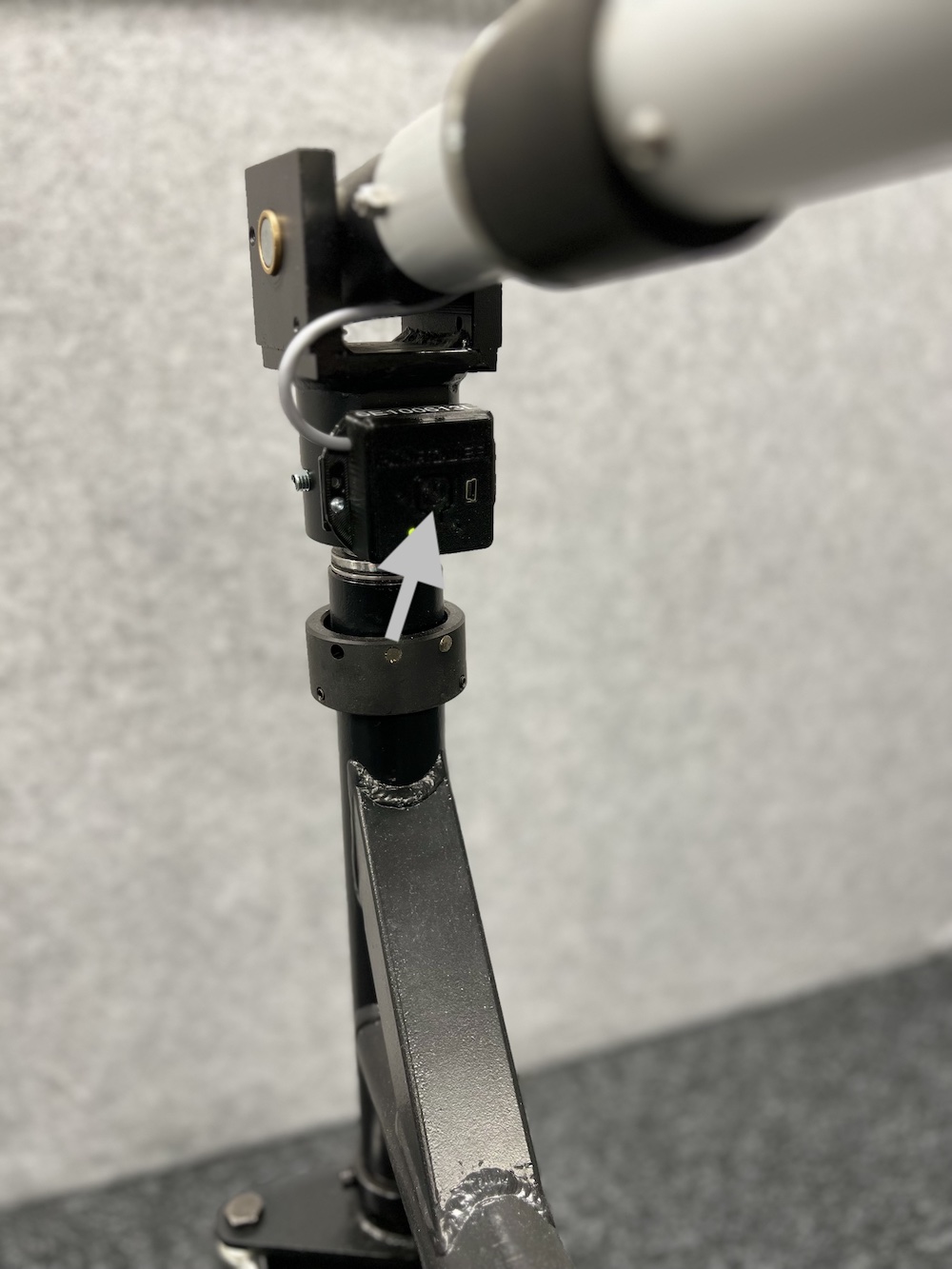 Turn on both BIOROWER sensors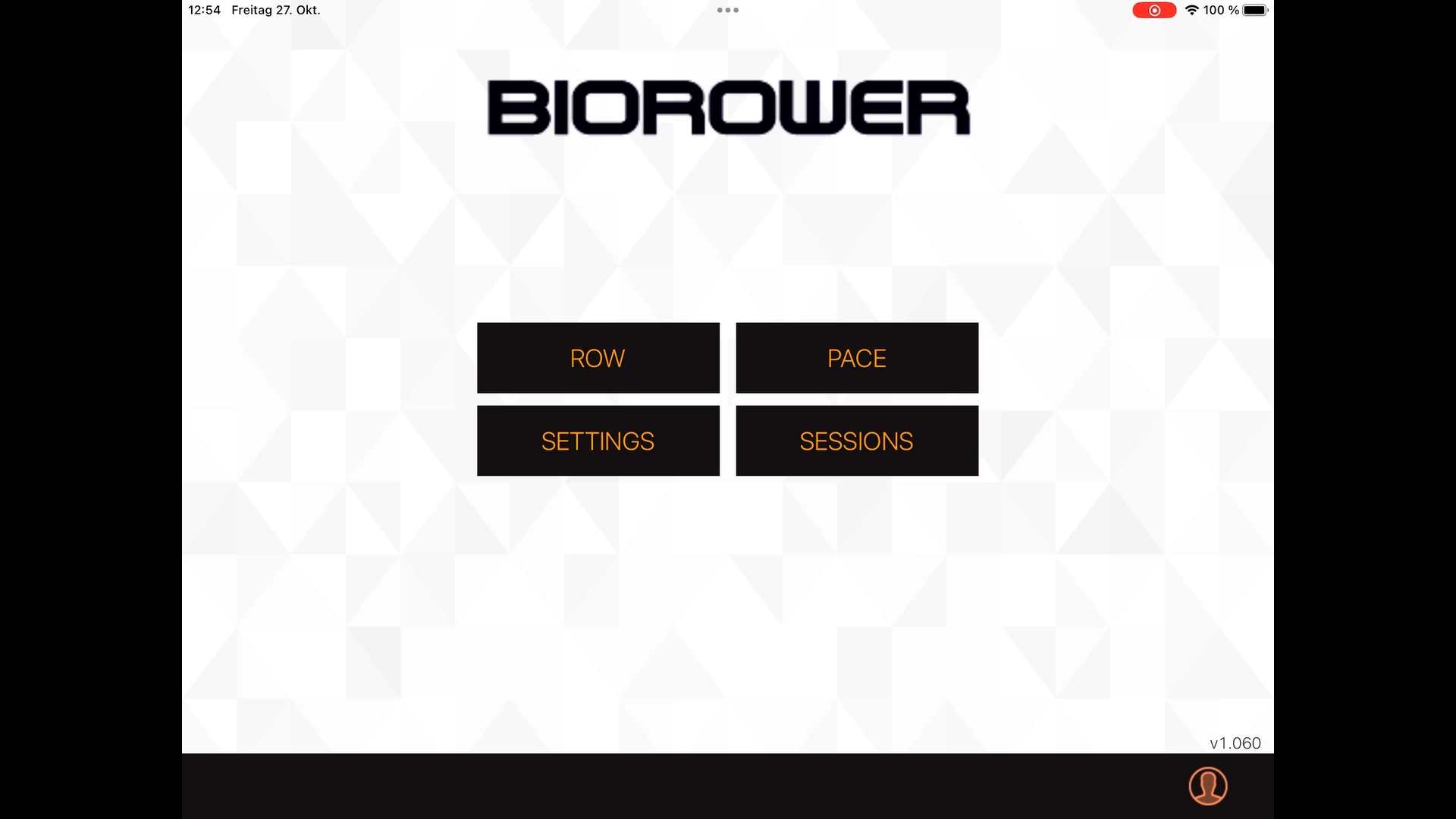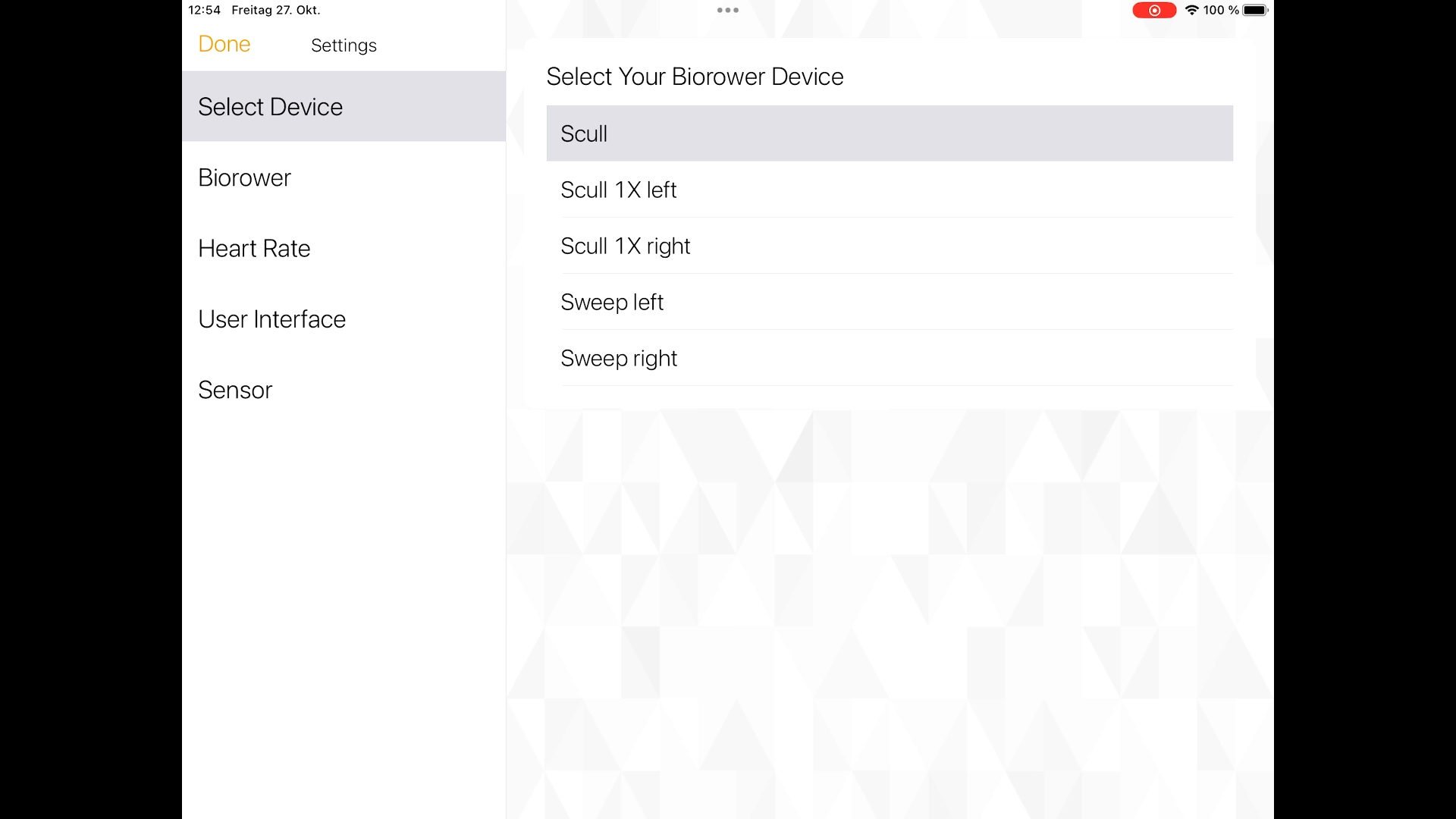 Select your device (Scull for regular sculling, Sweep left or right, Scull right / left refers to Club models with one side sensorics only)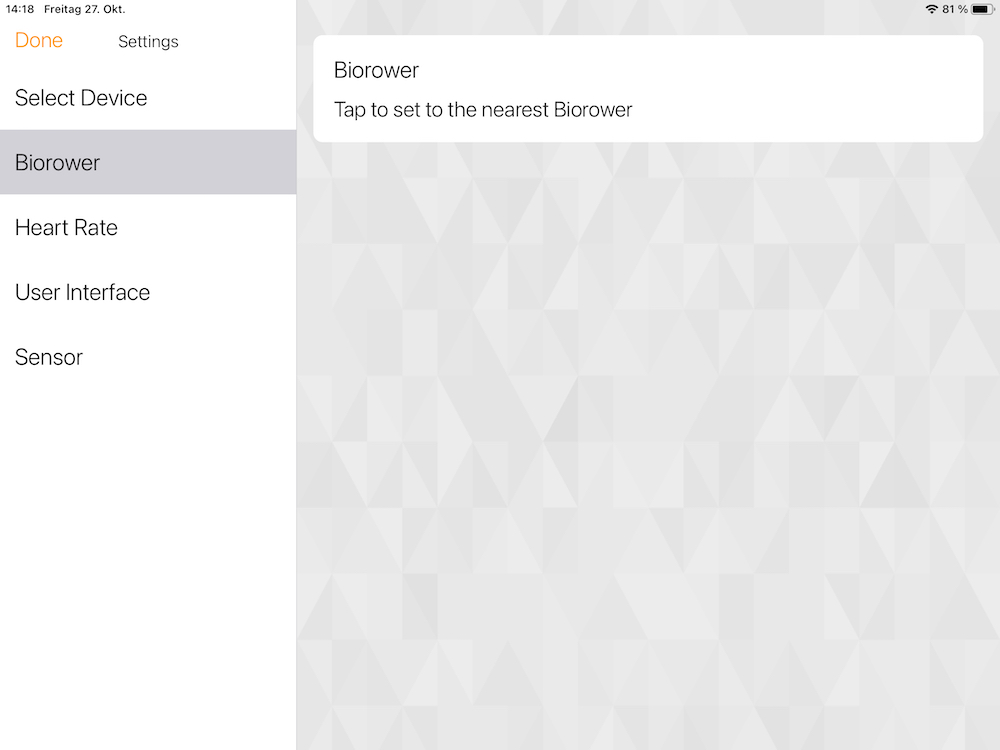 Select "BIOROWER" and then "Tap to set the nearest BIOROWER"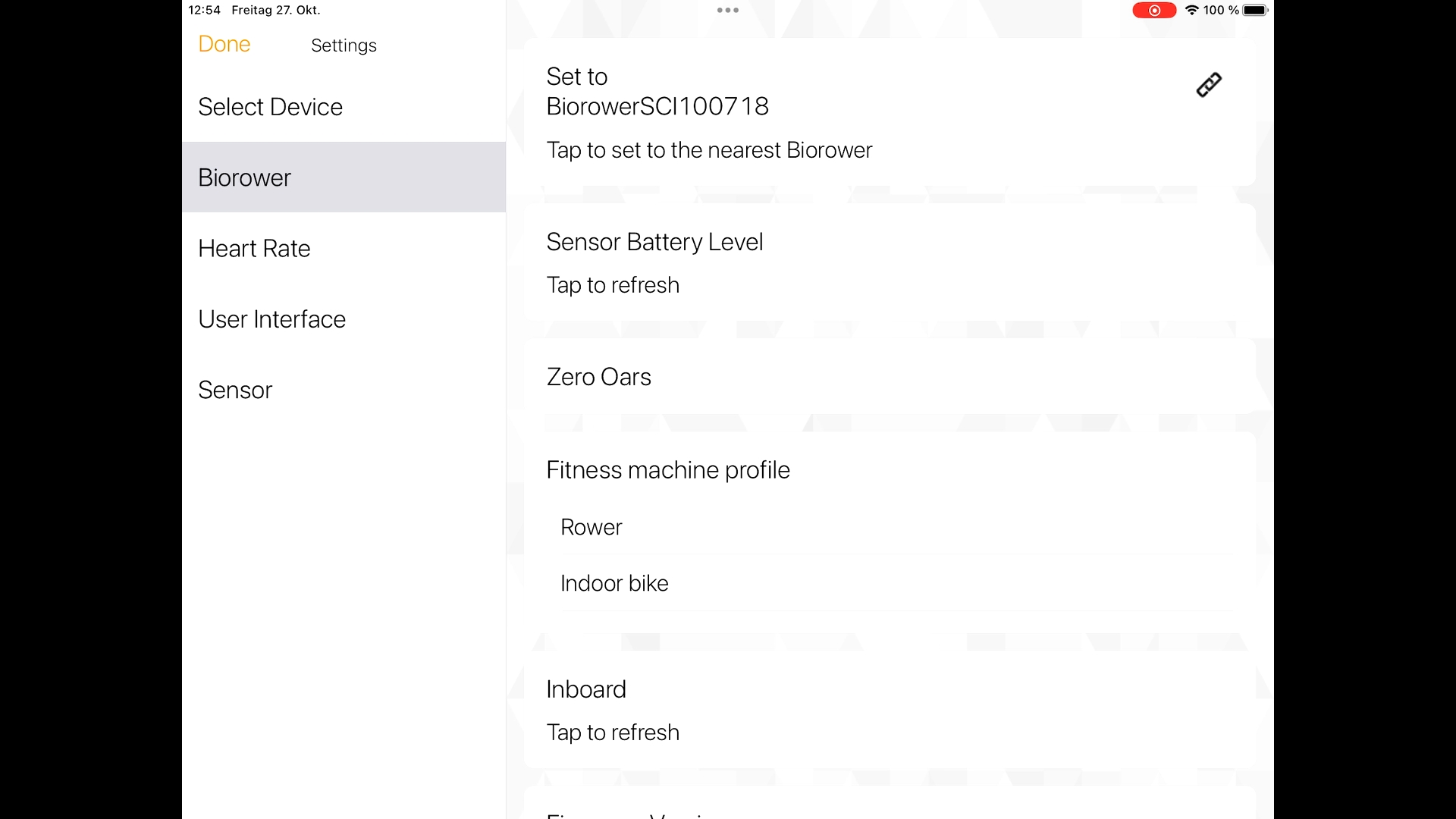 When connected, it reads "Set to.." and the serial number of your BIOROWER. In this case it is BIOROWER SCI100718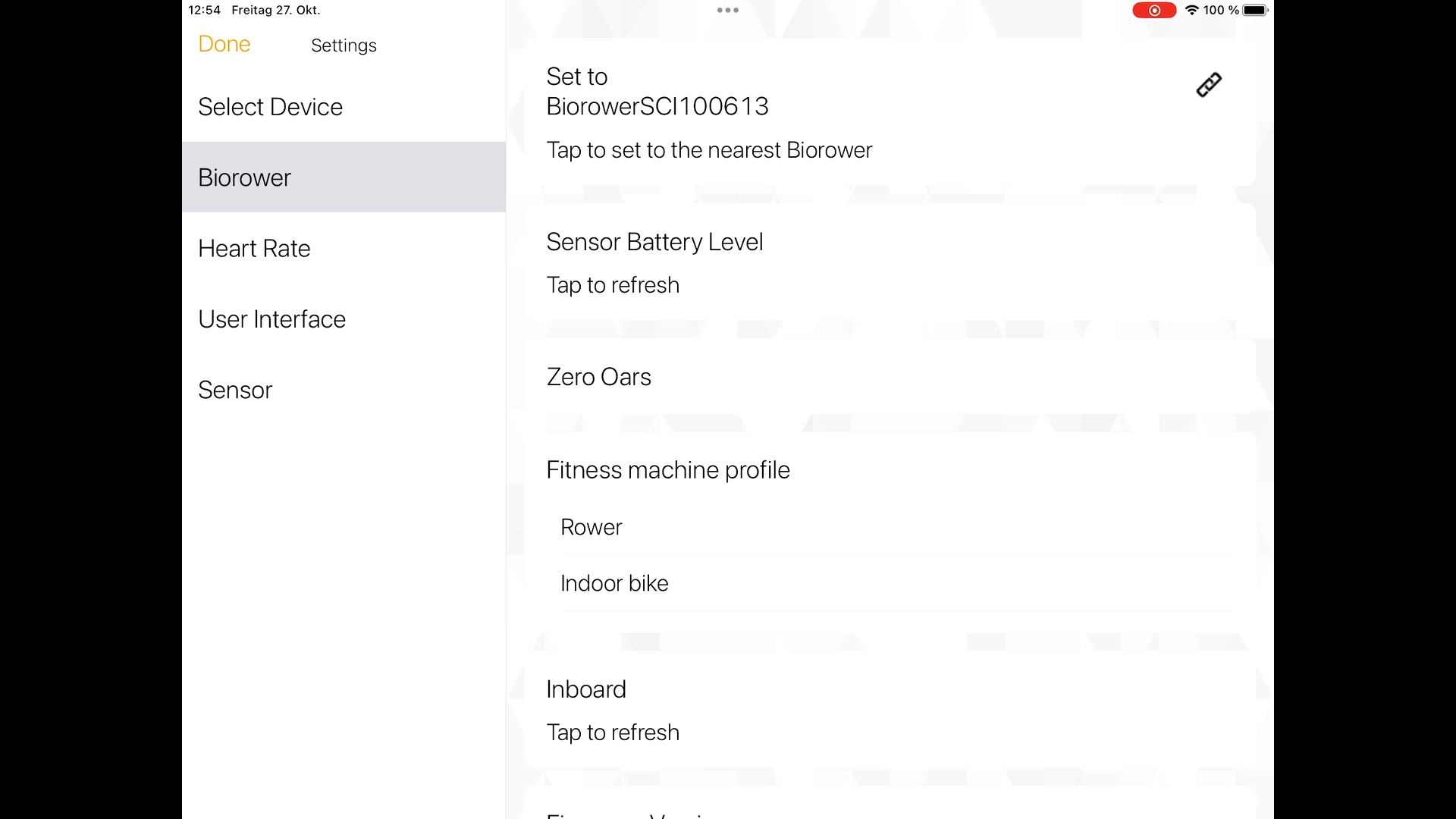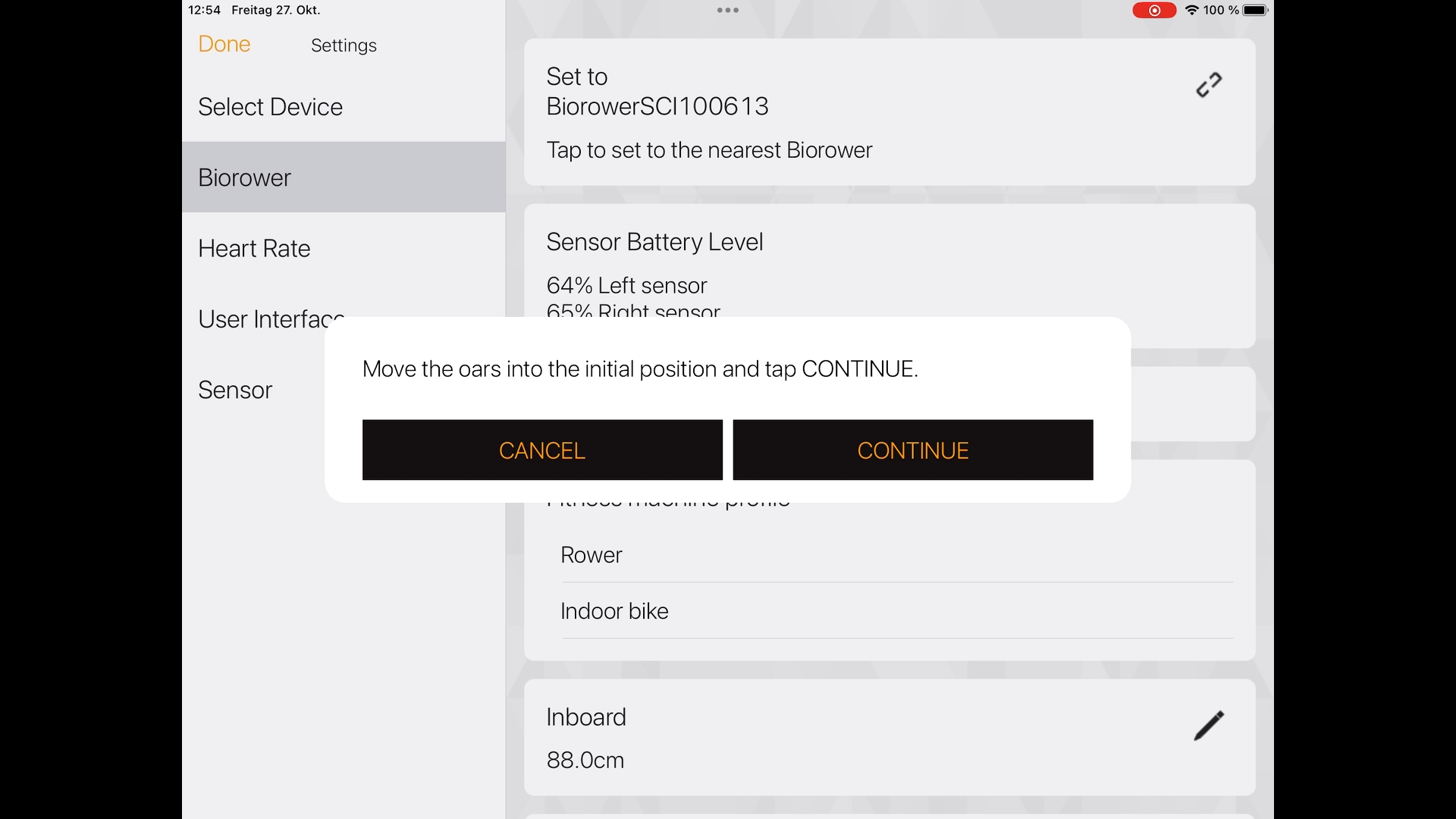 Put your oar handles in middle position (see dedicated image), then tap "CONTINUE"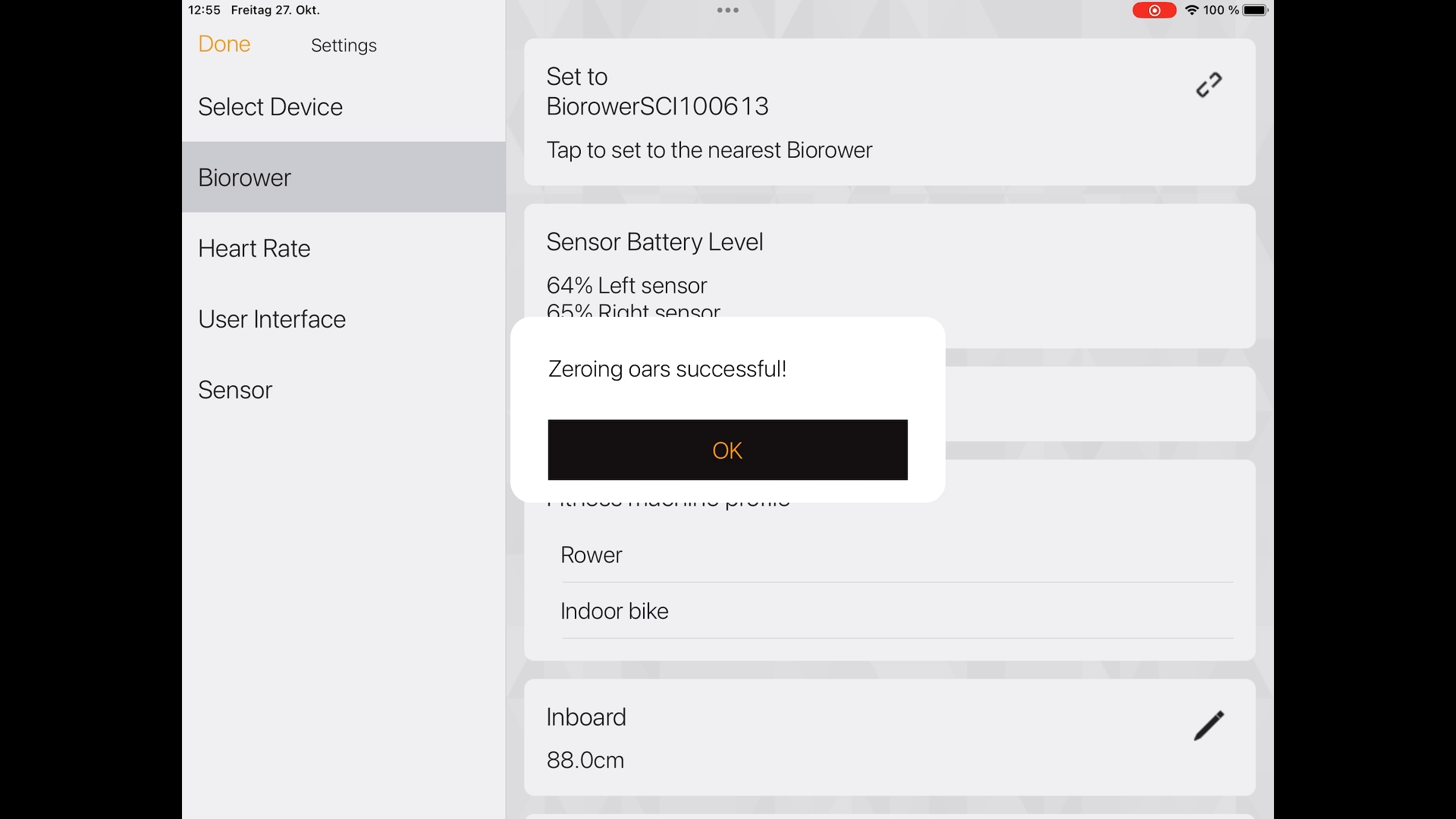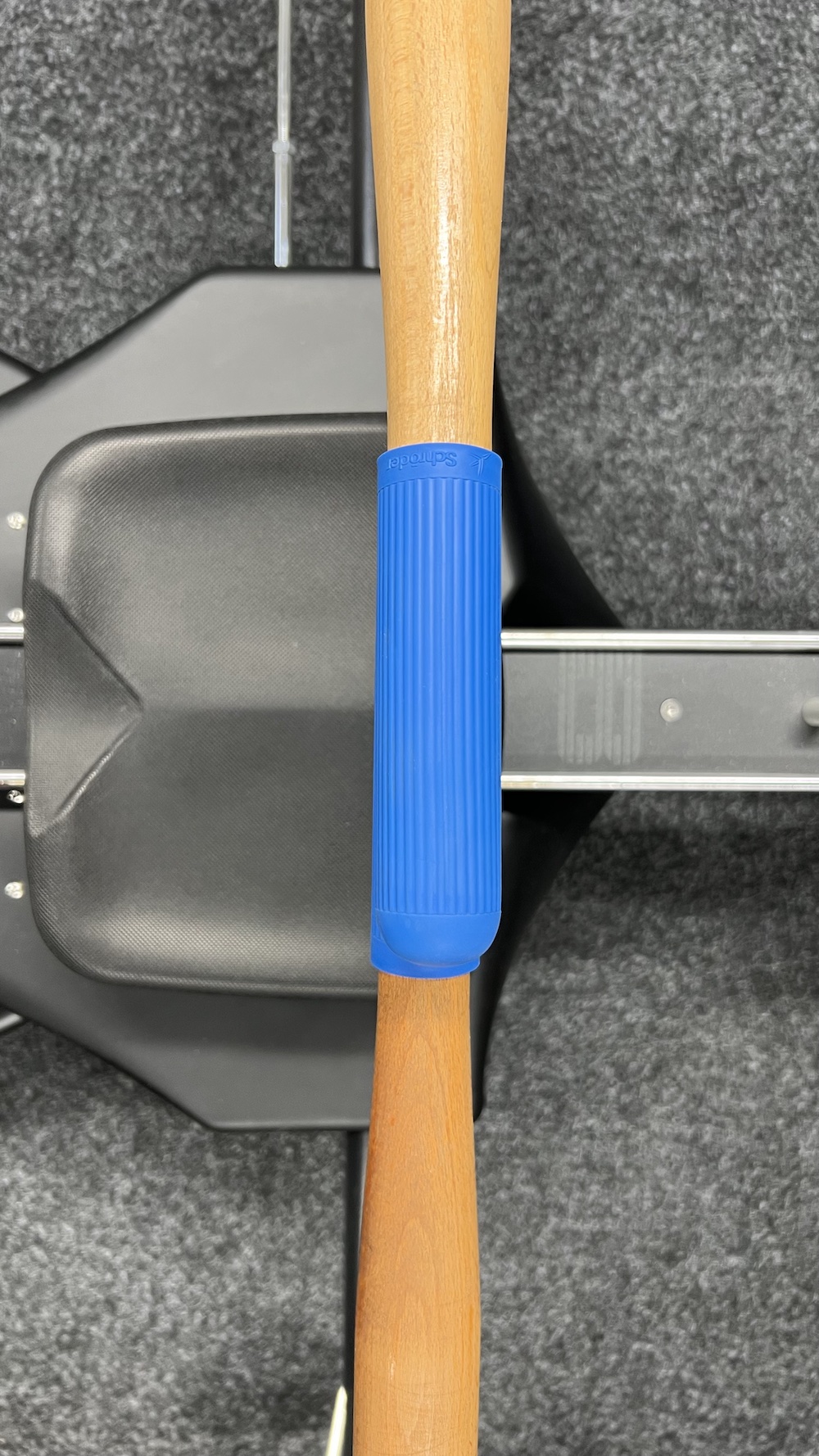 Put both oars in the overlapping / middle position. Then tap "CONTINUE" to zero your oars. This only has to be done after the initial installation, or if the app asks you to do so. 
If you need help, please call +43 1 25 65 400 or send an e-mail to support@biorower.com