MADE FOR PROFESSIONALS
BIOROWER PRO
The BIOROWER Pro is the worlds first smart rowing simulator. It is the most realistic indoor rower on the market. Built to match the rowing boat cockpit in every possible detail, it is suitable for experienced rowers and people who have never touched a rowing boat at all. The original rowing motion is intuitive to learn and, according to doctors, healthier for your back than any conventional rowing machine can offer. 
The cockpit set-up and the rowing feeling is as close to the boat as an indoor training device can get.
Switch from sculling to sweep rowing with dedicated original oar handles.
Set your S1pro to be instable like a fragile single scull, or have it stable to work on your drive. 
Connect more S1pro models to a pair, a quadrupple scull or even an eight. Mechanically and virtually. 

The S1pro essentially is a modular rowing tank, but incomparably more realistic and more versatile, yet cheaper to buy and cheaper to operate. 

Aram, Biorower founder
Sculling to sweep rowing conversion
The brand new Biorower S1pro is capable of sculling and sweep rowing.
Upon delivery, you'll receive scull oar handles as well as a sweep oar handle – all with boat native lengths. Change the oar handles and select "scull" or "sweep left or right" in the App to go from sculling to sweep rowing. This function requires more than twice the durabilty of all components and makes the S1pro a heavy duty indoor rowing device.
Instability Mechanism
Stable or Instable?
You now have the choice to set your S1pro stable or instable.
The S1pro comes with a unique and heavily sought after feature: a mechanism to train you core stability for the boat. Coping with imbalanced boats is one of the greatest challenge for rowers. With the S1pro, you can work on this all winter long – and all summer.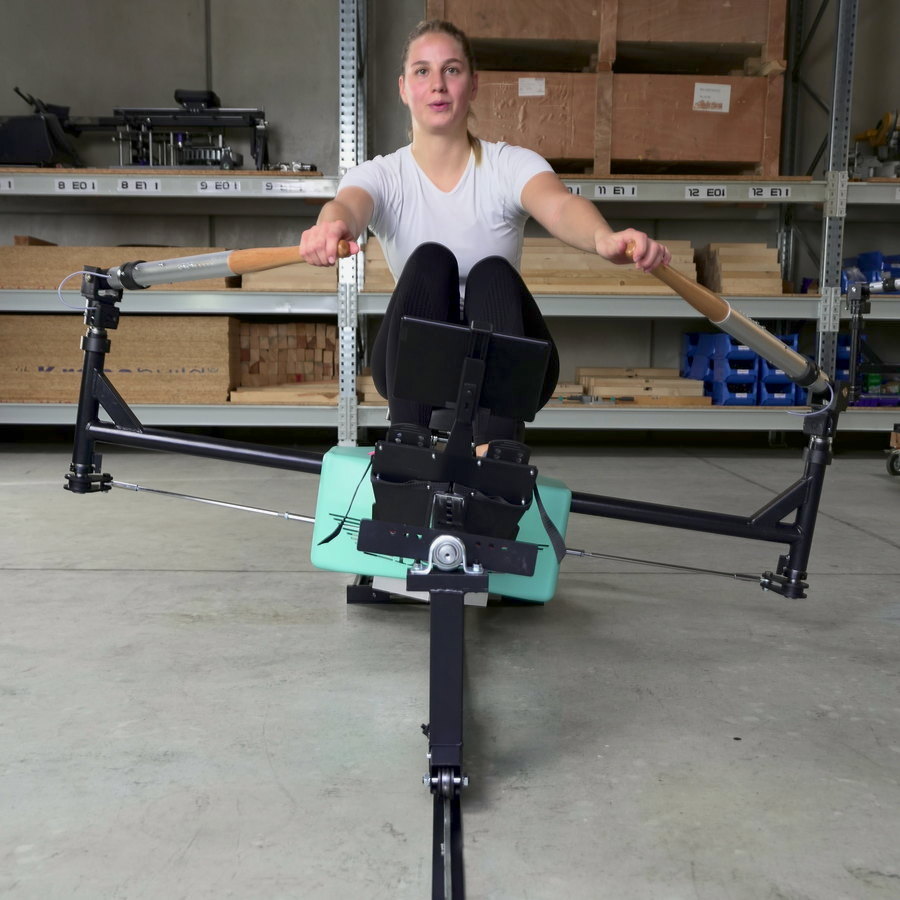 Adjustable foot stretchers

Like your boat, the S1pro comes with adjustable foot stretchers. The foot plate is adjustable in length and height, to make your Biorower your perfect indoor workplace. This makes the Biorower S1pro the most realistic rowing machine in the market.
Body sizes differ from person to person. Therefore, your Biorower S1pro comes with adjustable foot plates. People with longer legs put their foot plates farther away from the rail than those who have a bit shorter legs. Not your height makes the difference, but the joy you get from rowing.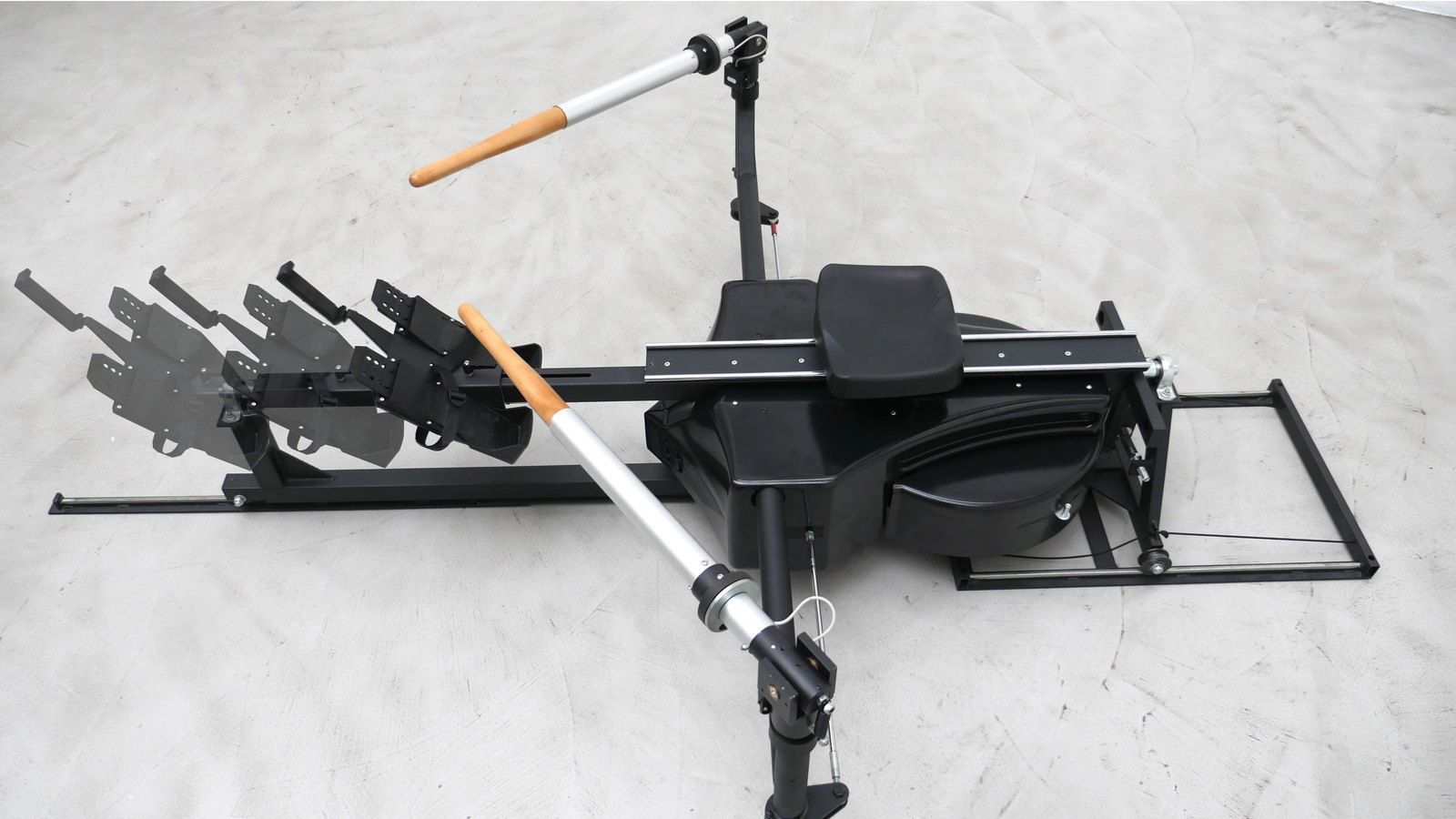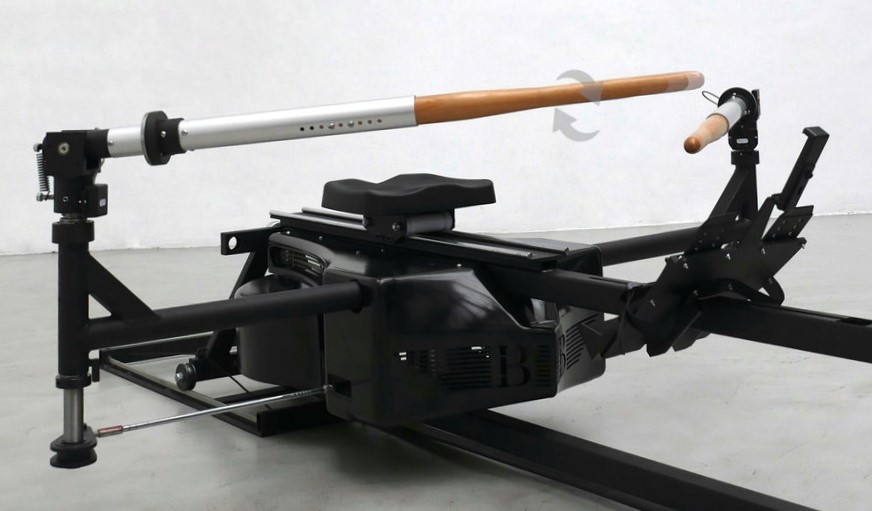 Rotating oar handles
The S1pro features rotating handles to replicate the realistic rowing motion in every possible detail. The hands perform a 71° rotation at the catch and at the finish – not a 90° rotation. 
Therefore the S1pro features a lock mechanism at precisely 71° to provide tactile feedback to the rowing athlete.
Although rotating your handles at the catch and at the finish position is not mandatory, for many of our customers it is an essential part of the real Biorower experience.
Adjustable oar handles
When setting up your boat, one of the first things pro athletes do is to make sure the oar lengths are right.
The S1pro is specifically made for pro-rowers, who do not compromise indoors – it comes with fully adjustable inboards.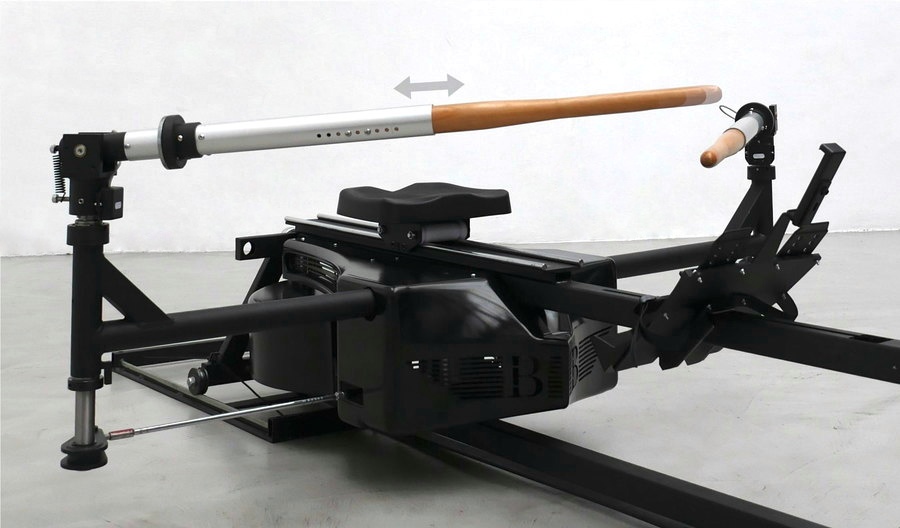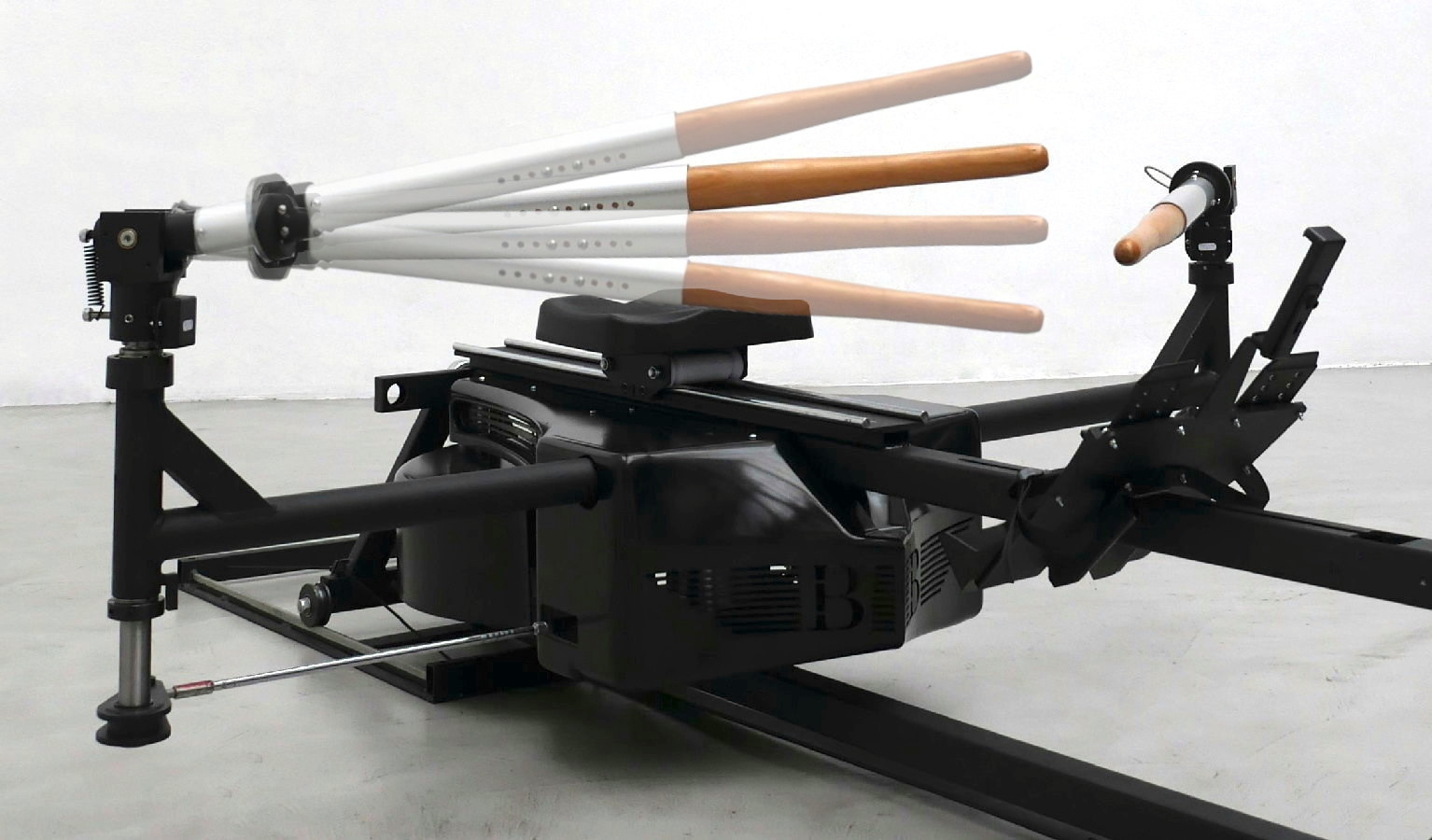 Variable handle height
The Biorower S1pro adjusts naturally to your individual upper body height.
The handle height is continously variable. If you have a tall upper body, you will naturally pull a bit higher, while people with shorter upper bodies will naturally pull a bit lower.
Slide System
In order to reduce the total load which travels through the body during every drive phase, the Biorower S1pro sits on a slide system. Instead of moving yourself back and forth, much like on the water, you move the Biorower back and forth.
In combination with the realistic oar handles, this creates an unmatched rowing feeling which takes many people by surprise.
The S1pro is specifically made for pro-rowers, who do not compromise indoors – it comes with fully adjustable inboards.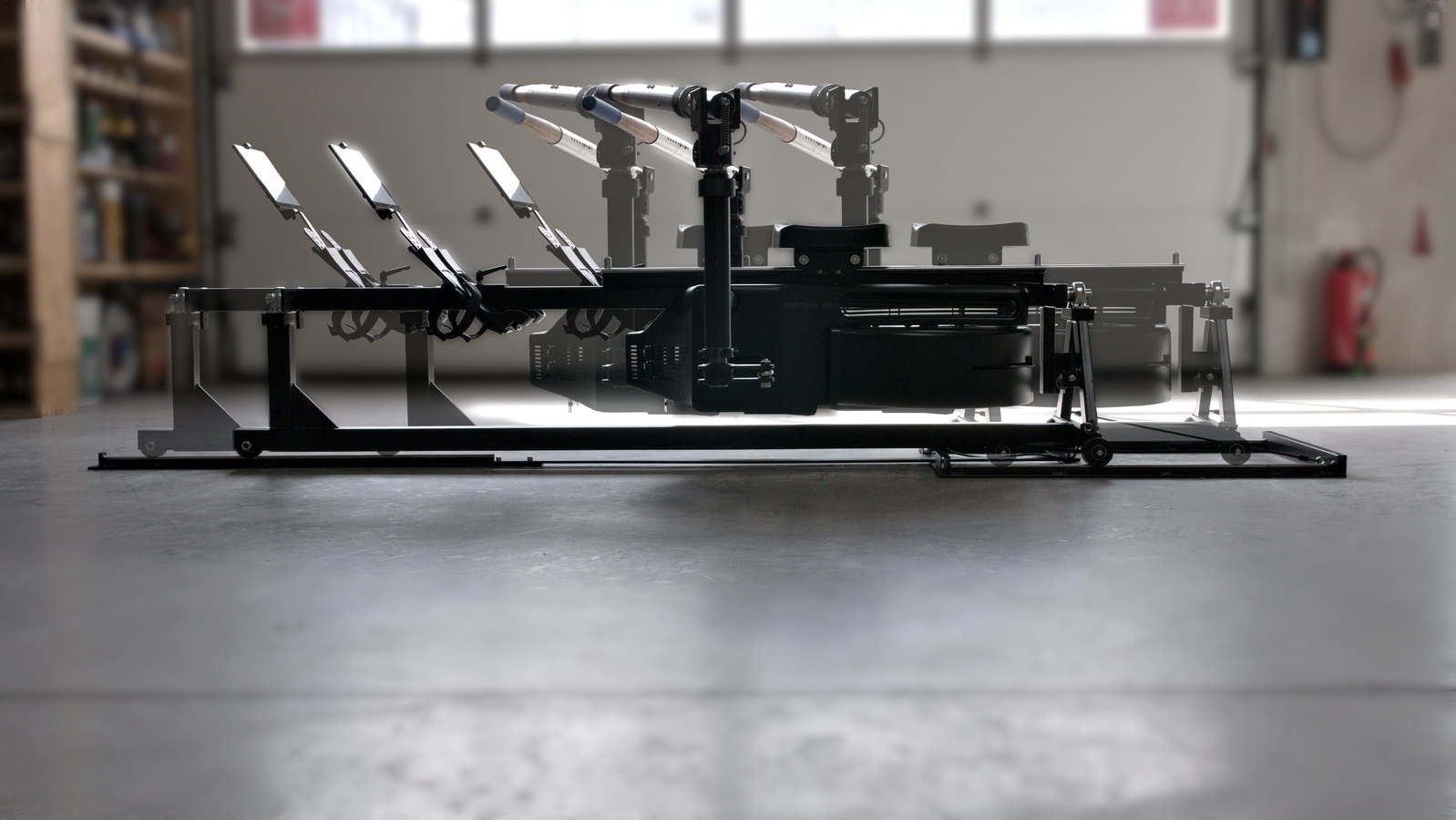 Adaptive Upgrade Kit
The BIOROWER Pro can be turned into a on-land para rowing simulator. The upgrade is a cost option and comes with additional shortened oar handles and the rail replacement kit to fit a third party adaptive seat. 
Connect to larger team units
The BIOROWER Pro can be connected to team units. This allows BIOROWER owners to move from single unit rowing simulators to entire on-land team boats. This is done with optional coupling kits. 
Custom body color
As a paid option, your Biorower S1pro's main body comes in any color you want. All we need is the according RAL color code along with your order.
Two-tone paint jobs (rear and front in different colors) as possible at extra charge.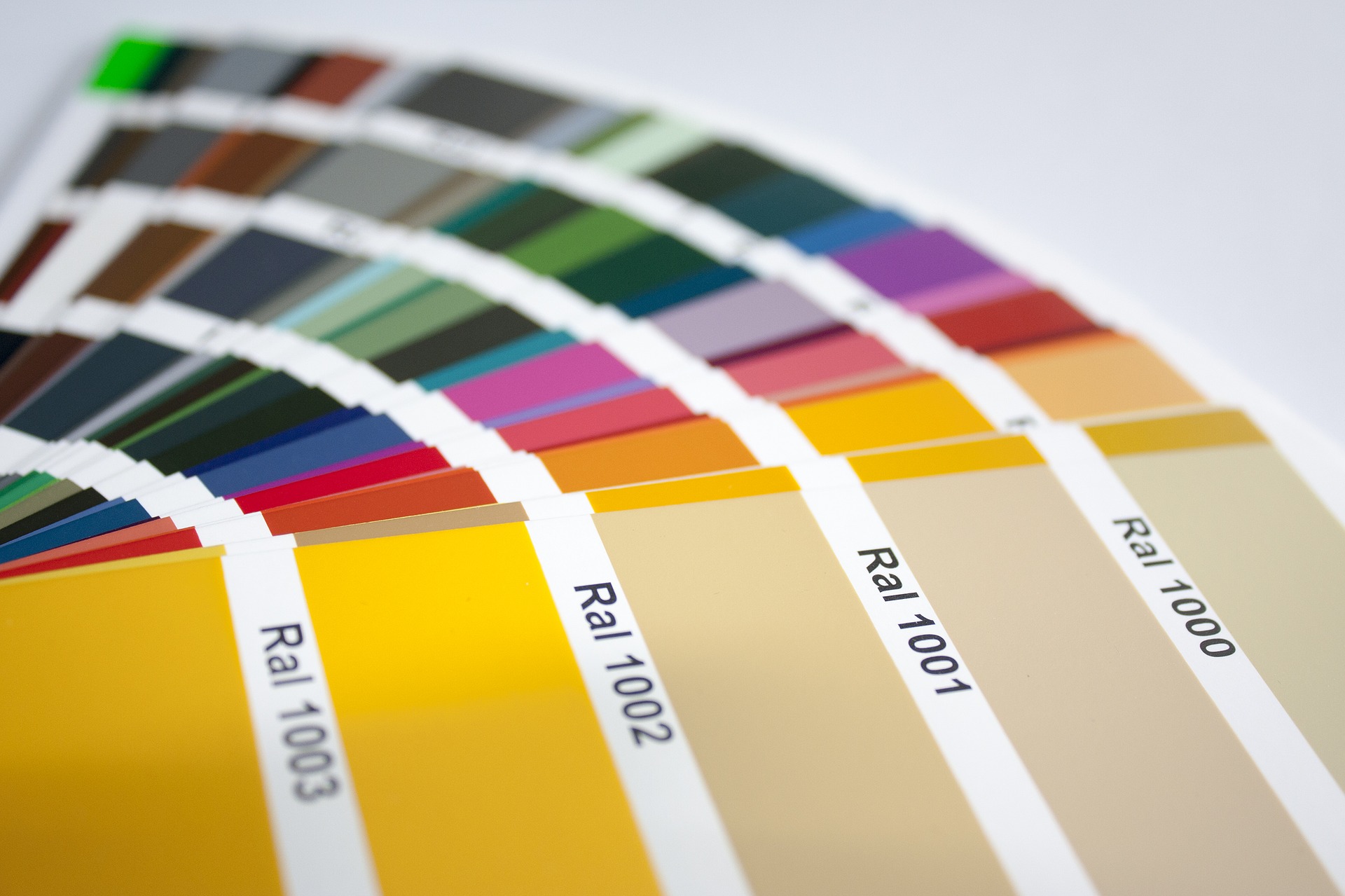 App
High precision data read out with a staggering 99% accuarcy rate
Angle sensors and straingauges on both oar handles precisely measure how much force is applied at which position of the stroke.
Your Android® device functions as your screen.
The Biorower S1pro provides elaboratedata such as the stroke length and the applied force, left and right separately.
Thanks to the continuous live feedback, athletes and coaches understand the effect of the slightest change in rowing stroke immediately. This allows entire teams to synchronize the way they influence their boat – off the water. A priceless advantage in terms of time and money.
| Compare features | S1pro | S1club |
| --- | --- | --- |
| Sculling | yes | yes |
| Sweep rowing | yes | – |
| Instability mechanism | yes | – |
| High precision data / Biorower App | yes | yes |
| Variable handle height | yes | yes |
| Rotating oar handles | yes | yes |
| Rotating oar handles with 71° lock mechanism | yes | – |
| | | |
| --- | --- | --- |
| S1pro total weight, ready for use | 140 kg | 308 lbs |
| Space needed when in use (L / W) | 280 x 180 cm | 95 x 71 in |
| Total shipping weight including crate | 198,80 kg | 441 lbs |
| Shipping dimensions (L / W / H) | 200 x 69 x 57 cm | 78,8 x 27,2 x 22,5 in |